Article 125
---
12 Minutes Of Exercise To Fight Diabetes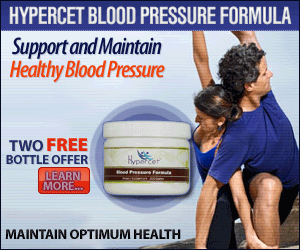 Diabetes can be controlled with daily exercise but some individuals often feel it difficult to do it. Prof Jeff Coombes, a health expert from University of Queensland conducting trials of a plan consisting of 12 minutes exercise, three times a week for 12 weeks duration in St Lucia campus in Brisbane, intended to fight type 2 diabetes in a very short period of time. The health expert is targeting patients with type 2 diabetes who are doing a little exercise.
The exercise plan contains four minutes of aerobic exercise and eight minutes of strength training to reduce risk factors associated with diabetes. Prof Jeff Coombes is offering health services worth $5000 along with this exercise plan. Organizers are going to estimate health benefits of this exercise plan such as vascular function and blood sugar, cholesterol, fat, fitness levels.
FDA Approves Dexcom G5 CGM In Taking Insulin Dosing Decision
United States FDA said that insulin dosing decisions can be taken with the reading of Dexcom G5 continuous glucose monitoring system (CGM). This decision helps patient with diabetes in avoiding multiple numbers of painful finger stick procedure per day to collect blood to check blood sugar levels. Patient just need to verify CGM reading with finger sticks reading once in every 12 hours. CGM alerts diabetic person by sending a signal to the mobile device whenever CGM blood sugar level reading is either high or low. CGM device user may experience skin irritation. Low sugar levels (hypoglycemia) or high sugar levels (hyperglycemia) are the key risks associated with CGM devices if CGM show inaccurate blood sugar reading or with the failure of hardware or with other components associated with the device. The Dexcom G5 is the first CGM to receive this kind of approval.
High BMI Changes DNA
A study by German researchers linked body mass index (BMI) with epigenetic changes in the cell DNA causing adverse health consequences by passing new traits to future generations. Researchers found marked changes in the expression of genes such as lipid metabolism and locus (loci means the position of a gene on a chromosome in the human cell) in individuals with high BMI. Researchers successfully identified epigenetic (non-genetic influence on gene expression) markers influenced by high BMI to predict type 2 diabetes (T2D).
Researchers came to above conclusion after finding 207 altered gene loci from blood samples of more than 10,000 European adult individuals. They concluded that the genetic changes are due to overweight or high body mass index (BMI). Researchers say their findings will lead to better identification, prediction and prevention of diabetes and other adverse health outcomes with high body mass index (BMI). The study team was led by Dr. Christian Gieger and Dr. Harald Grallert. The study findings were published in Nature.
Lipid metabolism : Synthesis and degradation of cell lipids such as cholesterols are known as lipid metabolism.
DNA : Deoxyribonucleic acid (DNA) is a hereditary material and building blocks of all living organisms. DNA strand will be formed by linking chemical building blocks (nucleotides) into chains. DNA carries biological information and genetic instructions used for building, maintaining, functioning and replication of a living organism. Most of the DNA is located in the cell nucleus (nuclear DNA). A small amount of DNA is stored in the mitochondria (mitochondrial DNA) of the cell. The genetic information will be stored in the form of codes. During cell division (and copy process), newly divided cells must be perfect copies of the original cell. A cell becomes unhealthy or dysfunctional if cells are not a perfect copy when compared with the original cell. Dysfunctional cells may lead to diseases such as cancer.
Published on February 3, 2017
---
The Diabetes News Chronicle does not provide medical advice, diagnosis or treatment. Information in Diabetes News Chronicle is to support and not to replace medical advice given by the surgeon or physician or doctor. The published article is not a medical advice by the OWNER of the "Diabetes News Chronicle" website or by the AUTHOR of the article.
---
Published by Jammi Vasista, Chennai, India.
Email Jammi[no-space]Vasista1991[at]gmail[dot]com
Phone 91-944-578-3182.
Address Diabetes News Chronicle, No 40, Kaveri Street, Rajaji Nagar, Villivakkam, Chennai, India. Pin : 600049.