Article 43
---
About HDL Good Cholesterol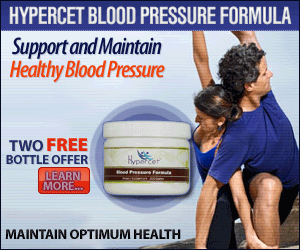 A study by researchers from Munich, Germany shows that high-density lipoprotein (HDL), a "good" cholesterol improves blood glucose levels, protects individuals from heart attacks and reduce weight. The incidence of an atherosclerotic cardiovascular disease is higher in type 2 diabetes (T2D) individuals. The important factor for the occurrence of this disease is due to low circulating levels of HDL cholesterol. HDL cholesterol levels must improve for the proper functioning of muscles. ApoA-I is a major protein component of the HDL cholesterol that helps in burning calories. Both ApoA-I and HDL cholesterol improves usage of glucose and calories inside muscle cells. Researchers observed that as the levels of ApoA-I and HDL cholesterol raises there was greater protection against hyperglycemia and age-related diseases. ApoA-I is clinically tested for prevention and regression of atherosclerosis. Lead researcher of the study is Dr. Susanna Hofmann, Ludwigs Maximilians University, Munich, Germany. Some facts :
Cell membranes are the part of the cell that separates interiors of the cell from the external environment
Blood contains steroid lipid (fat) which is necessary for the proper functioning of cell membranes
The human body naturally produces required cholesterol (both HDL and LDL) and need not require cholesterol diet or supplements
The steroid is an organic molecule and most of the steroids are signaling molecules. Steroids can be classified as cholestanes (ex : cholesterol), pregnanes (ex : progesterone), cholanes (ex : cholic acid), androstanes (ex : testosterone) and estranes (ex : estradiol)
Tips To Manage HDL Cholesterol
Measures to manage HDL cholesterol and blood glucose levels are same. Some tips are
Do regular physical exercise and reduce weight
Probiotic-rich foods stimulate the gut bacteria and food digestion. So eat foods those are rich in probiotics
Reduce stress as cortisol hormone (produced due to stress by adrenal glands) increases individuals cholesterol levels
Reduce alcohol consumption as alcohol increases cholesterol levels. Consumption of alcohol increases triglyceride levels and force liver to produce more cholesterol molecules
In some individuals, issues with cholesterol are inherited
Consume fewer carbohydrates as carbohydrates raise blood cholesterol levels and tissue
Earlier studies indicated that trans and saturated fat and dietary cholesterol increases low-density lipoprotein (LDL cholesterol) or "bad" cholesterol. The increased LDL cholesterol increases risk of heart disease.
About BlueLoop App
Free App tool BlueLoop was developed by MyCareConnect.com to help children suffering from diabetes. The App tool provides coordination among caregivers with data and voice from home, clinic or at school in managing diabetes. As the details of blood glucose, carbohydrates, medication and notes are entered, they are instantly shared with designated caregivers (mom, dad, school nurse or doctor) through email and text notifications. BlueLoop is simple, safe and secure App and available in iOS and Android versions.
About Atherosclerotic Cardiovascular Disease
The gradual buildup of plaque on the walls of the blood artery due to cholesterol and other substances obstructs the flow of blood. Formed plaques may rupture and block or close arteries by a clot and this is called atherosclerotic cardiovascular disease. The atherosclerotic cardiovascular disease shows no symptoms until arteries are blocked or closed and affects blood flow. Sometimes individual may experience pain in the chest. Regular physical exercise, healthy diet, medications and procedures can help individuals.
Published on August 21, 2016
---
The Diabetes News Chronicle does not provide medical advice, diagnosis or treatment. Information in Diabetes News Chronicle is to support and not to replace medical advice given by the surgeon or physician or doctor. The published article is not a medical advice by the OWNER of the "Diabetes News Chronicle" website or by the AUTHOR of the article.
---
Published by Jammi Vasista, Chennai, India.
Email Jammi[no-space]Vasista1991[at]gmail[dot]com
Phone 91-944-578-3182.
Address Diabetes News Chronicle, No 40, Kaveri Street, Rajaji Nagar, Villivakkam, Chennai, India. Pin : 600049.