Article 111
---
About Cardiac Rehabilitation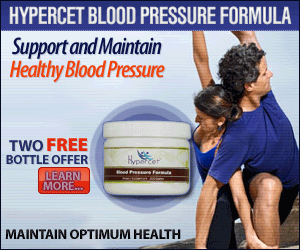 Cardiac rehabilitation (also called as cardiac rehab) medical programme is for the people
Cardiac or heart patient
An individual with high-risk factors for heart complications such as diabetes, family history, high cholesterol levels and high blood pressure (BP)
This programme helps an individual in following aspects
Understanding the heart condition
Modify lifestyle and diet issues to help heart condition
Recover from a heart attack or heart surgery
Reduce risk associated with heart disease
Cardiac rehabilitation programme is a personalized programme containing changes in diet, nutrition, education, counseling and lifestyle to reduce risk with heart events such as
Heart failure
Angioplasty and stents
Chest pain or angina
Surgery, replacement or repair of a heart valve
Individual with implantable cardioverter-defibrillator (ICD) implants
Coronary artery bypass grafting
Percutaneous coronary intervention
Cardiac rehab programme benefits heart patient in
Reduction in hospital visits
Reduction in medicines and treatment costs to treat heart or chest pain
Improvement in health
Reduction in future heart problems
The patient can live longer
Improves the quality of life
Cardiac rehabilitation team includes experts in following fields
Case manager
Mental health specialists
Doctors
Nurses
Therapists
Diet specialists
Exercise specialists
Nutrition specialists
The heart patient can learn following aspects during the programme
How to do exercise safely
How to increase energy expenditure
How to increase physical activity
Duration of the cardiac rehab programme depends upon the condition of the heart patient. Most of the cardiac rehab programme training is for the duration of 12 to 24 weeks containing up to 36 sessions. After completion of the programme, the patient should follow them for the rest of the life. Possible tests were undertaken before the cardiac rehabilitation programme are
An electrocardiogram (EKG or ECG)
Cardiac imaging tests
A treadmill or stationary bike exercise test
Cholesterol levels
Blood sugar levels
Physical activity (such as gardening, cleaning the house or walking with your pet) involves increased body movements intended to increase in energy expenditure of the body and lose more calories. Exercise programme forces the heart to supply more blood and keeps the total cardiovascular system in proper working condition. Previous studies show that a cardiac rehabilitation programme helps heart patients recover faster from hospitalization and even live longer. Cardiac rehabilitation programme costs are often covered by Insurance and Medicare.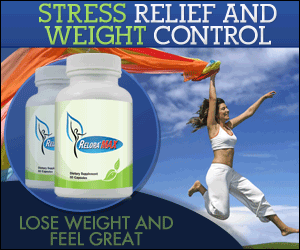 Electrocardiogram : Electrocardiogram (ECG or EKG) process is a simple and noninvasive process to detect and record electrical changes on the skin originated from heart muscle during each heartbeat by placing electrodes over skin over a period of time (10 seconds). There are no risks or harm with this test procedure. Some types of ECG are
Exercise ECG was done on a treadmill to assess the condition of coronary arteries, a condition which may lead to angina
Ambulatory ECG was done to assess the abnormal heart condition that may happen occasionally and for short duration, while walking (ambulatory) or doing normal activities for a period of 24 or 48 hours
ECG or EKG helps in measuring
The rhythm of the heartbeat
The rate of heartbeat
Helps in detecting areas deprived of oxygen or dead tissue in the heart
To investigate causes of chest pain due to the heart attack, inflammation or pericarditis
Position and size of the heart chamber
To know side effects of medical treatments
Damages to the heart muscle
To find out whether heart chamber walls are too thick
To find symptoms of heart disease such as dizziness, fainting, palpitations and breathing problem
Functioning of implanted pacemakers. Pacemakers are implanted mechanical devices in the heart to control the heartbeat
Published on January 11, 2017
---
The Diabetes News Chronicle does not provide medical advice, diagnosis or treatment. Information in Diabetes News Chronicle is to support and not to replace medical advice given by the surgeon or physician or doctor. The published article is not a medical advice by the OWNER of the "Diabetes News Chronicle" website or by the AUTHOR of the article.
---
Published by Jammi Vasista, Chennai, India.
Email Jammi[no-space]Vasista1991[at]gmail[dot]com
Phone 91-944-578-3182.
Address Diabetes News Chronicle, No 40, Kaveri Street, Rajaji Nagar, Villivakkam, Chennai, India. Pin : 600049.