Article 83
---
Statin Usage Reduces Cardiovascular Risk
Previous studies show that individual with diabetes is at greater risk of cardiovascular disease and usage of statin drugs reduces risk to cardiovascular disease. Researchers analyzed 215,193 patients with diabetes and found that just 38 percent of patients are using statin drugs to prevent cardiovascular disease (CVD) and there was 57 percent practice level variation. One guideline suggests patients with diabetes between 40 and 75 years with LDL cholesterol possible target of less than 70mg/dL. The American Diabetes Association (ADA) says a patient with diabetes with over 40 years should take statin therapy irrespective of LDL cholesterol levels and cardiovascular disease (CVD). Senior author of the study is Dr. Salim Virani, associate professor at Baylor College of Medicine, Houston and the research letter was published in the Journal of the American College of Cardiology.
Statins : Atheroma patches are small fatty lumps developed within the lining of blood vessels and blocks flow of blood. Blood flow blockage increases risks of heart attack and stroke. Cholesterol is one factor in the development of atheroma. Statins (also known as HMG-CoA reductase inhibitors) are class of drugs to lower lipids such as cholesterol. Studies show that high cholesterol levels in the bloodstream can be reduced in some individuals (about 25 to 35 percent) with the usage of statins class drugs.
Chances of side effects are rare but some of them are
Muscle pains or weakness
An enhanced risk of diabetes
Stomach upset
A headache
Sickness feeling
Rare chances of kidney failure
Rare chances of severe muscle damages
Some of the statin drugs in the market are
Simvastatin (Zocor)
Lovastatin (Mevacor, Altoprev)
Rosuvastatin (Crestor)
Pravastatin (Pravachol)
Atorvastatin (Lipitor)
Fluvastatin (Lescol)
Pitavastatin (Livalo)
Statin therapy is one measure to reduce risk to the development of cardiovascular diseases (CVD). Other measures are
Healthy diet
No smoking
Limiting alcohol intake
Physical exercise and no sedentary lifestyle
Taking aspirin tablet daily
Keeping blood pressure level under control
Reducing weight and BMI (less than 40 inches in men and less than 35 inches in women)
Phase 2 Trials of Sotagliflozin Diabetes Drug
The results of the phase 2 study on the sotagliflozin drug from Lexicon Pharmaceuticals to treat type 1 diabetes (T1D) were positive. Results show a significant decline in blood sugar levels and enhanced drug safety during a 12-week study period. Glucose levels in our body were controlled by two proteins, SGLT1 and SGLT2. Sotagliflozin is an oral drug that prevents both proteins. Sotagliflozin drug was joint efforts of Lexicon Pharmaceuticals and Sanofi SA. The phase 2 trials were conducted to select the sotagliflozin drug dosage for the phase 3 trials.
About Gal3 Galectin-3 Protein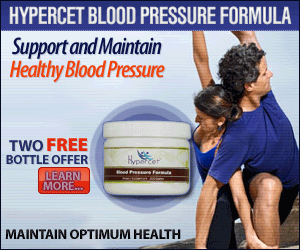 A study by researchers from the University of California-San Diego on obese and diabetic mice shows high levels of macrophages (a type of immune cell) in the fat tissues increases chronic inflammation and insulin resistance in liver, muscle and fat cells. Gal3 or galectin-3 is a signaling protein secreted by macrophages immune cells. The produced galectin-3 protein attracts more macrophages into fat tissues and a further increase in galectin-3 protein. Researchers say 40 percent of the cells in overweight individuals (and mice) are of type macrophages. Researchers also observed that blocking Gal3 protein improves insulin sensitivity. Senior author of the study is Prof Jerrold Olefsky. The study was published in the journal Cell.
Published on November 22, 2016
---
The Diabetes News Chronicle does not provide medical advice, diagnosis or treatment. Information in Diabetes News Chronicle is to support and not to replace medical advice given by the surgeon or physician or doctor. The published article is not a medical advice by the OWNER of the "Diabetes News Chronicle" website or by the AUTHOR of the article.
---
Published by Jammi Vasista, Chennai, India.
Email Jammi[no-space]Vasista1991[at]gmail[dot]com
Phone 91-944-578-3182.
Address Diabetes News Chronicle, No 40, Kaveri Street, Rajaji Nagar, Villivakkam, Chennai, India. Pin : 600049.