Article 157
---
US FDA Approves Type 2 Diabetes Drug Qtern From AstraZeneca
Qtern, a type 2 diabetes drug from AstraZeneca, was approved by US FDA. This is a good news to type ii diabetes (T2D) patients in improving their glycaemic control by adding DPP-4 inhibitor Onglyza (saxagliptin) and SGLT2 inhibitor Farxiga/Forixiga (dapagliflozin) in an easy once-daily tablet.
Many Adults Unaware Of Diabetes Associated Health Risks
A Merck sponsored online survey done in the United States shows many individuals either with type 1 diabetes (T1D) or with type 2 diabetes (T2D) do not realize their increased risks associated with diabetes to serious illnesses such as hepatitis B and flu. The risk to the development of the pneumococcal disease is three times in adult patients with diabetes when compared with healthy individuals. The online survey indicates
The awareness of patients with diabetes to increased risk to infectious diseases such as pneumonia, meningitis or pneumococcal pneumonia or disease (causes lung infection) is half when compared with their awareness to heart and kidney disease (common diabetes complications).
Among the surveyed people, less than 50 percent of the respondents had discussed the risk factors for the serious illness such as pneumococcal with their healthcare provider.
The Chief Scientific & Medical Officer of ADA, Dr. Robert E. Ratner, M.D., says health care professionals should initiate discussions with the patients about the serious risks involved with diabetes disease and enable the patients to take preventive steps.
About Inherited Heart Disease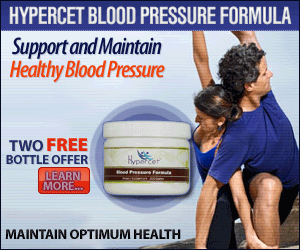 Anyone can be effected with Heart disease, at any age and at any time. Individuals with an inherited heart condition in the UK are around 600,000. Some symptoms for inherited heart condition are
Drop in blood pressure that can reduce the supply of oxygen-rich blood to the brain
Skipping a heartbeat or adding an extra heartbeat
Shortness of breath
Treatments such as surgery, medication or lifestyle changes (better diet and exercise) are required to treat the inherited heart condition. Winter condition worsens a number of health conditions and worsening of heart health is one of them. Death rates due to cardiovascular disease in England and Wales during the winter season will be higher by more than 14 percent when compared with rest of the year.
Inherited heart condition : Inherited heart condition is also known as inherited cardiac conditions (ICC) or genetic heart conditions. Genes passed from parents plays a role in the cardiovascular system of our body and in the development of heart diseases. A single genetic variation can play a role in the development of heart disease. The chance of passing faulty genes from parents to children is 50 percent. More than one member of the family can be affected with the inherited heart diseases. Members of the family can inherit a number of heart diseases such as inherited heart diseases, cardiomyopathy, congenital heart disease, arrhythmias and high blood cholesterol. The first sign that shows the inherited disease in the family is the sudden death of a member of the family without a cause or reason. If the Inherited heart condition is left undetected or untreated the health condition may worsen and leads to death due to heart failure or cardiac arrest.
Published on March 13, 2017
---
The Diabetes News Chronicle does not provide medical advice, diagnosis or treatment. Information in Diabetes News Chronicle is to support and not to replace medical advice given by the surgeon or physician or doctor. The published article is not a medical advice by the OWNER of the "Diabetes News Chronicle" website or by the AUTHOR of the article.
---
Published by Jammi Vasista, Chennai, India.
Email Jammi[no-space]Vasista1991[at]gmail[dot]com
Phone 91-944-578-3182.
Address Diabetes News Chronicle, No 40, Kaveri Street, Rajaji Nagar, Villivakkam, Chennai, India. Pin : 600049.