Article 117
---
About Insulia Diabetes App From Voluntis
Insulia type 2 diabetes App was developed by Voluntis. This App has received FDA clearance and CE mark simultaneously. This App is designed for diabetes people under basal insulin medication. This prescription based device will be available during first half of 2017. Patients with diabetes can access this App via the web, tablet or smartphone and supports both iOS and Android operating systems.
This App offers
Educates and coach patients with messages
Suggests insulin dosage
Provides diabetes-related information
Can work with multiple treatment plans to manage sugar levels
Can work with personalized treatment plans to manage sugar levels
The patient can share data with health care professionals automatically from remote locations
Uses dose adjusting algorithm intended to manage diabetes with insulin dosing recommendations
Enables telemedicine services
Ensures data privacy and security
Supports other operating systems and devices
Voluntis : Voluntis is a Paris based French company founded in 2001, pioneered in the development of therapeutic companion software. The company makes medical devices with high standards. The company provides innovative healthcare solutions in managing chronic health conditions such as
Haemophilia or hemophilia (an inherited condition that prevents normal blood clotting)
Diabetes
Anticoagulation (a type of medicine used to prevent harmful blood clots)
The company makes medical devices intended to provide personalized treatment solutions that coordinate of healthcare professionals. Along with AstraZeneca, Voluntis offers App based treatment solutions to ovarian cancer patients.
Benefits With The Consumption Of Chocolate
The Maine-Syracuse Longitudinal Study (MSLS) done by researchers from the University of South Australia and the University of Maine confirms that at least once in a week chocolate consumption lowers diabetes and lowers risk of the development of diabetes after four to five years. A total of 908 non-diabetic and 45 diabetic individuals participated in the MSLS study. The study results show
An individual not taking one chocolate in a week are at double risk of the development of diabetes compared with individuals taking at least one chocolate in a week
Individual eating chocolate more than once in a week did not decrease risk factor to the development of diabetes
Researchers could not establish cause and relations between chocolate consumption and the development of diabetes. But researchers think cocoa flavanols found in dark chocolate are responsible for the health benefits. Previous studies done on chocolate consumption suggests one ounce (25 grams) of consumption per week may provide health benefits such as arterial stiffness (elasticity of the arteries) and better cognitive (mental) performance. The leader of the study is Georgina E Crichton, the University of South Australia and the study findings were published in The journal Appetite.
No Risk Of Heart Disease With Saturated Fat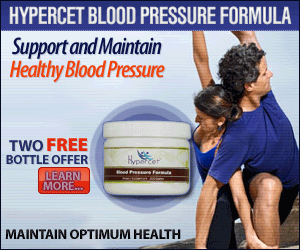 A Norwegian diet intervention study (FATFUNC) shows high saturated fat diet may not increase the risk of heart disease. Researchers studied risk with high saturated fat and low carbohydrates diet on 38 men with abdominal obesity over 12 weeks duration. The study indicates no difference between high fat and low carbohydrate diet after measuring fat mass in the liver, heart and abdominal areas. Ottar Nygrd, who contributed to this study says the calculated risk of cardiovascular diseases did not increase with the high consumption of total and saturated fat.
Researchers say high saturated fat and low carbohydrates diet improves health factors such as
Researchers say most of the healthy individual's body system may tolerate diet with high-quality saturated fat as long as total energy consumption is not high. They say future studies should find out who should limit the consumption of saturated fat. The leader of the study is Prof Simon Nitter Dankel and the study findings were published in The American Journal of Clinical Nutrition.
Published on January 21, 2017
---
The Diabetes News Chronicle does not provide medical advice, diagnosis or treatment. Information in Diabetes News Chronicle is to support and not to replace medical advice given by the surgeon or physician or doctor. The published article is not a medical advice by the OWNER of the "Diabetes News Chronicle" website or by the AUTHOR of the article.
---
Published by Jammi Vasista, Chennai, India.
Email Jammi[no-space]Vasista1991[at]gmail[dot]com
Phone 91-944-578-3182.
Address Diabetes News Chronicle, No 40, Kaveri Street, Rajaji Nagar, Villivakkam, Chennai, India. Pin : 600049.