Article 105
---
Discovery Of New Biomarker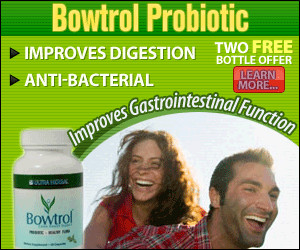 Scientists discovered a new inflammatory marker known as IL-6 in middle-aged adults blood. The new biomarkers can detect the prior development of serious health complications such as cancer, heart disease etc. Scientists analyzed data collected between 1997 and 1999 of 6,545 individuals aged between 45 and 69 years. The discovery of the new biomarkers can lead to the development of new treatment methods for chronic diseases. Lead author of the study is Prof Archana Singh-Manoux, University College London and the study findings were published in the Canadian Medical Association Journal.
FDA Approval Of CONTOUR ® NEXT ONE
FDA cleared CONTOUR ® NEXT ONE blood glucose monitoring system, manufactured by Ascensia Diabetes Care. The product will be available in US market in early 2017. Features of CONTOUR ® NEXT ONE are
A user-friendly blood glucose smart meter
Patient data can be accessed from a smartphone
Patient data can be collected, stored and analyzed
Glucose reading patterns can be linked to the diet and exercise
The app is available in iOS and Android operating system and can be downloaded from Apple App Store and Google Play
Data with remarkable accuracy
A patient can get feedback on blood glucose results
A patient can get reminders and alerts for better management of diabetes
Equipped with a log book to store daily events such as medication, meals and activities
The app can send data reports in pdf format via email to healthcare professional
Optional security feature for data transfer and data storage
Smart Socks To Monitor Diabetes
Siren Care, diabetes tracking company says the diabetic health of a patient can be tracked in a better and in an innovative way. The business idea of the Siren Care is to integrate textiles, sensors and user-friendly software to show actionable data to the user (patient) and healthcare professionals. Healthcare professionals take decisions on user's health based on the actionable data provided by the smart product.
A previous study indicated patients with type 1 and type 2 diabetes may experience foot swelling and infection. An another previous study indicated skin inflammation is associated with a rise in skin temperature and 72 percent of foot ulcers can be prevented by monitoring temperature. Foot ulcers are preventable and untreated foot problems may lead to foot surgery and amputation. According to the American Podiatric Medical Association, 14 to 24 percent of diabetic patients with foot ulcers may undergo amputation.
The company unveiled smart socks product that uses temperature to identify diabetes complication in foot such as ulcers in a patient. Users of Smart Care Smart Socks receives an alert message before the development of the foot ulcers. Foot ulcers are the common reason for a patient with diabetes to stay at the hospital. The product uses wearable temperature sensors in smart socks to detect and track diabetes and they don't require charging. Each of this wearable socks lasts for six months. They are in "ON" mode whenever the user wears it and in "SLEEP" mode whenever he removes it. A smartphone App supports the smart socks. App sends an alert message (indicating foot needs examination by a medical professional) when sensors in smart socks detect temperature difference in the foot. A user can wash them without destroying smart sensing capabilities of the product.
Siren Care company is planning to integrate textiles, software Apps and sensors to monitor moisture, pressure, light, LEDs, RFIDs, MCU, BLE, etc to detect multiple health complications of individuals. Previously, Orpyx Medical Technologies developed a wireless shoe, SurroSense RX to detect and track peripheral neuropathy. Its technology was based on pressure exerted on each foot on insoles embedded sensors.
About ITCA 650
ITCA 650 is a product of Intarcia Therapeutics Inc in partnership with Servier pharmaceutical, France. The product is equipped with a matchstick-size implantable drug-delivery pump, which can be replaced once or twice in a year, to deliver exenatide diabetes medication to patients with type 2 diabetes (T2D). The company filed an application to the American Diabetes Association (ADA) for approval. After approval, this product could be first injection-free GLP-1 therapy. The company is planning to launch the product during mid-2017.
Intarcia Therapeutics : Intarcia Therapeutics is a Hayward, California, the United States based company founded in 1995.
Published on January 2, 2017
---
The Diabetes News Chronicle does not provide medical advice, diagnosis or treatment. Information in Diabetes News Chronicle is to support and not to replace medical advice given by the surgeon or physician or doctor. The published article is not a medical advice by the OWNER of the "Diabetes News Chronicle" website or by the AUTHOR of the article.
---
Published by Jammi Vasista, Chennai, India.
Email Jammi[no-space]Vasista1991[at]gmail[dot]com
Phone 91-944-578-3182.
Address Diabetes News Chronicle, No 40, Kaveri Street, Rajaji Nagar, Villivakkam, Chennai, India. Pin : 600049.