Article 67
---
About Medtronic Sugar.IQ
Sugar.IQ is a cognitive mobile app for patients with diabetes developed by Medtronic in collaboration with Watson Health (a division of IBM). App uses real-time blood glucose levels and insulin information from glucose sensors and insulin pump to detect vital patterns and trends of a patient with diabetes. The app uses IBM Watson's and Medtronic's combined experience in analyzing diabetes data and gives a personalized report. The App answers key questions related to individual's health. The app contains a manual food log and sends alerts whenever there is a sudden change in the glucose levels. The app gives patient-specific information on how they impact blood glucose levels. The app supports iOS and Android version (in development stage). Sugar.IQ app requires FDA clearance and company is planning the event within a year. Sugar.IQ app was unveiled at the Health 2.0 Fall Conference in Santa Clara, California, United States.
Risk Of Pancreas Inflammation With Gliptin Treatment
Researchers linked gliptin treatment to an increased risk of acute pancreatitis (inflammation of the pancreas). Gliptin is a class of oral hypoglycemics. Researchers examined data with 18,238 patients undergoing treatment with gliptin and 18,157 patients undergoing treatment with placebo. The study by Dr. Ivan Tkac from Pasteur University Hospital in Kosice, Slovakia and Dr. Itamar Raz from Hadassah Hebrew University Hospital in Jerusalem. The study results were published in Diabetes Care.
Oral hypoglycemics : These drugs are used to treat patients with type 2 diabetes (T2D) having resistance to secreted insulin disorder. Oral hypoglycemics classes are alpha-glucosidase inhibitors, sulfonylureas, metformin and thiazolidinediones.
Diabetes Mobile App To Manage Blood Sugar Levels
Researchers are conducting trials for a new mobile app that can help patients with diabetes and healthcare professionals in managing blood sugar levels in real-time. This app saves healthcare costs and treatment time of the patients and enables healthcare professionals to treat more patients in short span of time. Blood sugar data will be sent via Bluetooth and smartphone over the Internet to health care professionals. The product displays data in form of color codes, charts and tables. The product was developed in collaboration with the University of Queensland, Queensland Health and the CSIRO's Australian eHealth Research Center. Dr. Farhad Fatehi is conducting clinical trials at the Princess Alexandra Hospital diabetes clinic, a teaching hospital of the University of Queensland, Brisbane, Queensland, Australia.
Device To Find Out Internal Inflammation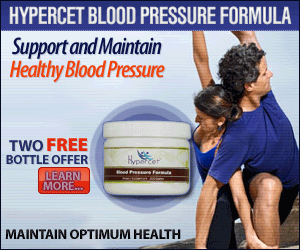 Researchers from Nanyang Technological University (NTU), Singapore developed a new test kit that helps doctors to find out internal inflammation in patients with diabetes within minutes. Abnormal immune cell activation is the reason for inflammation in type 2 diabetes (T2D) patients. The kit consists of following parts
A chip that extracts white blood cells (a drop of blood) from a patient with diabetes
An analyzer to be used by doctors to observe the cell's movement and function
Shows patients internal inflammation status
The device analyzes neutrophils, which is a first line of defense in white cells in determining inflammation. The current procedure is time-consuming and takes several hours of physical work. Dr. Hou Han Wei invented the chip and Prof Bernhard Boehm is the leading scientist in this project.
Treatment With Patient Specific Drugs
Researchers from Weill Cornell Medicine, New York found an innovative way to treat patients with diabetes with precision drugs. They modeled type ii diabetes (T2D) caused by genetic mutations by using human embryonic stem cells and identified specific drugs to treat diabetes. Obesity is the risk factor for diabetes but there are other reasons such as genetic mutations. Researchers found that mutations in CDKAL1, KCNQ1 and KCNJ11I obstruct the functioning of beta-cells (which makes insulin in the pancreas). Researchers found that beta-cells become highly sensitive and finally die due to high levels of sugar and fat in bloodstream under the influence of CDKAL1 mutations. Researchers found a drug that can correct the CDKAL1 related beta-cell defect in patients. Researchers filed for a patent for the found drug to treat CDKAL related beta-cell defects. Senior author of the study is Assistant Prof Shuibing Chen at Weill Cornell Medicine and co-authors are Min Guo and Hui Zeng. The study findings were published in Cell Stem Cell
Published on October 6, 2016
---
The Diabetes News Chronicle does not provide medical advice, diagnosis or treatment. Information in Diabetes News Chronicle is to support and not to replace medical advice given by the surgeon or physician or doctor. The published article is not a medical advice by the OWNER of the "Diabetes News Chronicle" website or by the AUTHOR of the article.
---
Published by Jammi Vasista, Chennai, India.
Email Jammi[no-space]Vasista1991[at]gmail[dot]com
Phone 91-944-578-3182.
Address Diabetes News Chronicle, No 40, Kaveri Street, Rajaji Nagar, Villivakkam, Chennai, India. Pin : 600049.