Article 78
---
Prevent Heart Failure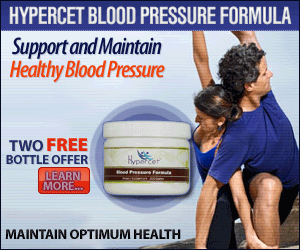 A study published in the Journal of American College of Cardiology shows heart failure is common for individuals with type 2 diabetes (T2D). Authors of the study say survival chances are more if an individual undergoes coronary artery surgery before heart failure diagnosis. Researchers studied data of over 35,000 heart failure patients with type 2 diabetes (T2D) over a period of 25 years and came to conclusion.
Coronary artery surgery : This surgery is also known as coronary artery bypass surgery or coronary artery bypass graft. In short, it may be called as heart bypass or bypass surgery. This surgical operation is needed to normalize the flow of bloodstream through a blocked coronary artery to the heart. Coronary heart disease (CHD) is caused due to building up of plaque inside the coronary arteries. This causes narrowing and blocking of arteries. Patients can try nonsurgical treatments such as medicines, angioplasty and lifestyle and diet changes to remove the blockage. Surgery is required if the nonsurgical treatments are unsuccessful. Severely blocked arteries that supply blood to heart require a quintuple bypass surgery (an open heart surgery), which is a complicated surgery. In these operations, the surgeon attaches blood vessel taken from other sections of the body to the problematic heart artery to reroute the flow of blood to the heart. A number of blood vessels used to bypass blood may be single, double, triple, quadruple or more.
Benefits With A Stroll After Meals
A study by researchers from the University of Otago, New Zealand found that 10-minute stroll after each meal (breakfast, lunch or dinner) reduces blood sugar levels by 22 percent in patients with type 2 diabetes (T2D). They also found that reduction is more compared with a single walk session of 30 minutes. Researchers conducted the study with 41 participants. Researchers say short walks several times in a day is better compared with a single longer walk. A previous study shows that muscles contracts shortly after eating and that helps in moving newly digested glucose into muscle cells. Lead author of the study is Andrew Reynolds and the study findings were published in the journal Diabetologia .
Risks With Teenage BMI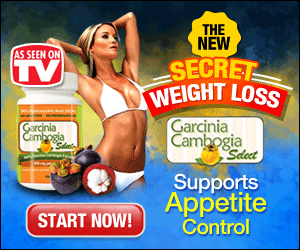 A study by researchers from the Hebrew University of Jerusalem shows a risk of the development of type 2 diabetes (T2D) and death from the disease begins early in the life. Researchers linked overweight in the teen years to death due to diabetes-induced diseases up to the age 70. Higher values of the BMI (including normal range suggested by the healthcare guidelines) increases the risk of death due to diabetes-induced diseases. Researchers studied data of more than two million Israeli adolescents between 1967 and 2010. The risk of death with diabetes will be lowest if the BMI value is between 18 and 20 during teenage. Co-author of the study is Hagai Levine, the Hebrew University of Jerusalem.
Activity Trackers And Wearable Devices From Alcatel
A new range of wearable devices under MOVE line is introduced by Alcatel. The new devices are
Moveband : A activity tracker that shows burned calories, traveled distance speed, sleep patterns and supports notifications to a smartphone such as an email, text, calls etc
Movetime WiFi Watch : Apart from tracking physical activity and counting calories burned, this device helps users in receiving and sending calls, open emails and text messages, play and pause music and reminders. This device eliminates the need for using the phone
Movetrack : Is a portable GPS sensor that can be clipped to anything to track
MOVE Track&Talk : Helps parents to monitor and track their kids and helps in calling and sending voice messages. Users can store dial numbers. For location accuracy, this product uses WiFi, GSM and GPS
Published on November 11, 2016
---
The Diabetes News Chronicle does not provide medical advice, diagnosis or treatment. Information in Diabetes News Chronicle is to support and not to replace medical advice given by the surgeon or physician or doctor. The published article is not a medical advice by the OWNER of the "Diabetes News Chronicle" website or by the AUTHOR of the article.
---
Published by Jammi Vasista, Chennai, India.
Email Jammi[no-space]Vasista1991[at]gmail[dot]com
Phone 91-944-578-3182.
Address Diabetes News Chronicle, No 40, Kaveri Street, Rajaji Nagar, Villivakkam, Chennai, India. Pin : 600049.