Article 99
---
Repatha Drug Reduces Plaque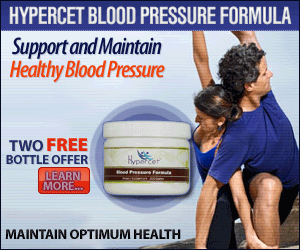 Plaque formed in the blood vessels finally blocks free-flowing blood and raises the risk of heart disease and stroke. Scientists found Repatha drug which can shrink plaque formed in the blood vessels and reduce health risks associated with plaque formation. The new drug has to be taken along with cholesterol-lowering statin medicine. Cholesterol production will be reduced with the usage of statins. But Repatha drug blocks PCSK9, which lowers liver functionality in removing cholesterol from the blood. Repatha drives away LDL or bad cholesterol to as low as 15. As patient attains lower levels of LDL, plaque formation also shrinks. Even though the reduction in the plaque is very small with the new drug Repatha, scientists hope that the reduction can be substantial if an individual takes long-term treatment of Repatha Drug. But the new biotech drug is very expensive and often no insurer cover this treatment as treatment needs one dosage for every two weeks or a month.
The leader of the study is Dr. Steven Nissen, Cleveland Clinic and the study findings were published in the Journal of the American Medical Association.
Plaque : Cholesterol in the bloodstream can join with other particles in the bloodstream such as calcium and fat to form plaque. Build up of plaque hardens arteries, reduce the inner diameter of arteries and may trigger blood clots. This causes obstruction of the flow of blood to body organs and raises the risk of heart diseases. There are a number of foods that can unclog arteries from plaque build-up and some of them are
Vegetables such as asparagus, spinach, broccoli
Fruits such as cranberries, orange, pomegranate, watermelon, avocado
Seeds such as chia seeds, flax seeds
Regular consumption of two to three tablespoons of coconut oil
Spoonful of cinnamon
Coffee or green tea consumption
Nuts such as walnuts, almonds
Olive oil
By adding turmeric to diet
Alzheimer's
A study by researchers from Graduate School of Pharmaceutical Sciences, Tohoku University says Alzheimer's disease is a form of the diabetic disorder. Researchers found similarities in insulin signaling process in the brain and pancreas of the diabetic patients. Glutamate is an amino acid chemical released by nerve cells in the brain. Sending signals or chemical messages is taken care by this chemical and play a key role in memory and learning functions of the brain. Although it plays an important role, excess amounts of glutamate are toxic to the brain and cause serious diseases such as Alzheimer's. Memantine is a popular drug used to treat Alzheimer's disease that prevents excessive amounts of glutamate in the brain. A study on mouse models with memantine shows improved memory-related behaviors and antidiabetic action in the peripheral tissues.
Researchers are hoping that their study results showing similarities between diabetes and Alzheimer's will lead to promising treatment of Alzheimer's disease in future. The study team was lead by Dr. Shigeki Moriguchi and the study findings were published in Science Daily.
Death Risk With Low Blood Sugar Levels
Hypoglycemia or low blood sugar levels in patients is common among diabetes or nondiabetic patients. A study by researchers from Israel shows hospital patients with low blood sugar levels (hypoglycemia) are at increased risk for death. Researchers studied nearly 3,000 patients with low blood sugar (hypoglycemia) . Researchers found that nearly 32 percent of the patients died by the end of the follow-up study. Researchers found that death risk is higher in moderate hypoglycemia patients under insulin medication compared with those not taking insulin. But the risk is same in severe hypoglycemia patients groups (taking insulin group and taking non-insulin group). But this study is not implying that low blood sugar (hypoglycemia) causes a rise in risk of death.
Author of the study is Dr. Amit Akirov from Rabin Medical Center and the study findings were published in the Journal of Clinical Endocrinology & Metabolism.
Published on December 25, 2016
---
The Diabetes News Chronicle does not provide medical advice, diagnosis or treatment. Information in Diabetes News Chronicle is to support and not to replace medical advice given by the surgeon or physician or doctor. The published article is not a medical advice by the OWNER of the "Diabetes News Chronicle" website or by the AUTHOR of the article.
---
Published by Jammi Vasista, Chennai, India.
Email Jammi[no-space]Vasista1991[at]gmail[dot]com
Phone 91-944-578-3182.
Address Diabetes News Chronicle, No 40, Kaveri Street, Rajaji Nagar, Villivakkam, Chennai, India. Pin : 600049.