Article 93
---
App To Help Trulicity Medication Users
Trulicity is an injectable once-per-week type 2 diabetes (T2D) medication owned by Eli Lilly and Company. This medication works with click activated pen and works 24/7 in controlling blood sugar levels. The company developed a free iOS App for people using the Trulicity drug. The smartphone App alerts next medication time for new Trulicity medicine users. The App also helps Trulicity drug users to connect other resources for better drug usage. Other features of the App are
A virtual demonstration pen
Weekly medication reminders
A user can connect to Lilly answer center for help
The company is planning to conduct a usability test of the App in early 2017.
Enhancing Cognitive Capacity
A study by researchers from Australia shows a risk of Alzheimer's disease and dementia in elder individuals can be reduced if they take part-time or full-time college courses. Researchers conducted cognitive tests on 359 individuals. When researchers compared cognitive capacity improvements, 90 percent of the college courses participated individuals shown significant improvements in cognitive capacity compared with 56 percent in non-participants. The lead researcher says stimulating mental capabilities such as adult-education classes later in life may enhance cognitive capacity. Researchers are going to conduct a follow-up study to find-out the effects of college study on the delay or risk reduction of dementia. Lead researcher of the study is Megan Lenehan.
Dementia : Dementia also known as senility is a decline in brain condition due to death of brain cell that impaired at least two brain functionalities (such as thinking, communicating, memory). Dementia mostly affects individuals aged over 60 years. Dementia may be caused due to stroke, head injury or brain tumor. One-third of individuals over 65 years were affected by this disease. Two-thirds of dementia affected individuals were women. Half of the individuals over 85 years are affected by dementia. Symptoms of dementia conditions increase as age increases. The commonly affected areas of the brain are
Memory
Visual
Language and communication
Attention
Problem solving and reasoning
Alzheimer's disease is the most common type of dementia consisting of 50 to 70 percent of dementia cases. Individual may be affected with more than one type of dementia. Types of dementia are
Dementia affected individual's behavior may change into sudden crying or anger when they are performing beyond their abilities. There is no treatment to stop or slow this disease but there are drugs to improve symptoms. Symptoms of dementia are
Forgetting simple things and non-performance of normal tasks
Limited social skills and lack of interest in hobbies or activities
Emotional problems
Decrease in motivation
Short-term memory loss but can remember events happened years ago
Problems with language and unable to translate thoughts into words
Frequent changes in individual's mood or personality affecting judgment
Problems in following storylines
Repeating daily tasks
Misplacing things
Possible risk factors for dementia are
Age
Family history
Down syndrome
Mild cognitive impairment
Alcohol consumption
High blood pressure (hypertension)
High cholesterol
Excess fats buildup in the artery walls
Diabetes
Smoking
Sleep apnea
Wearable Device To Alleviate Stress and Anxiety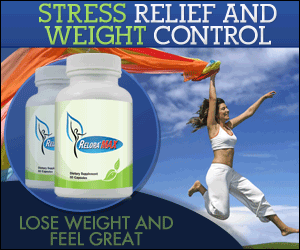 Arizona based The TouchPoint Solution, a tech startup company recently launched "Buzzies" wearable device which can help an individual in
Improving focus and performance
Enable to sleep better
Reduce cravings
Alleviate stress and anxiety
No age restriction to use the product
Safe to use
The product is a non-invasive neuroscientific type wearable device and uses patent-pending BLAST technology. User can
Wear on any of the arms
Can keep them in cloths or socks
Published on December 18, 2016
---
The Diabetes News Chronicle does not provide medical advice, diagnosis or treatment. Information in Diabetes News Chronicle is to support and not to replace medical advice given by the surgeon or physician or doctor. The published article is not a medical advice by the OWNER of the "Diabetes News Chronicle" website or by the AUTHOR of the article.
---
Published by Jammi Vasista, Chennai, India.
Email Jammi[no-space]Vasista1991[at]gmail[dot]com
Phone 91-944-578-3182.
Address Diabetes News Chronicle, No 40, Kaveri Street, Rajaji Nagar, Villivakkam, Chennai, India. Pin : 600049.