Article 70
---
More Accurate Procedure To Find Sugar Levels
Blood sugar test results are not accurate due to a number of reasons. Now researchers developed a new test procedure to estimate blood sugar levels that can reduce errors by more than 50 percent. Researchers say the red blood cells accumulate more sugar and its age is the main indicator of A1C variations and errors. The error rate came down from one in three to one in ten when researchers controlled the age of the red cells and retested. Dr. John Higgins says the found calculations can be used to correct the current test procedures. The calculations can be used to correct A1C readings from continuous glucose monitors too. Researchers published their findings in the journal Science Translational Medicine.
Thim Wearable Device For Better Sleep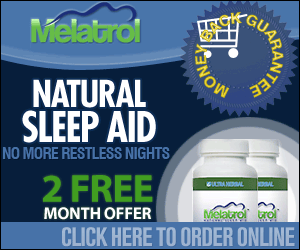 Thim, a small and lightweight wearable tracking device on the finger to get better sleep at home for insomniacs was developed by Prof Leon Lack, a scientist from Flinders University, Australia. Based on ten years of university research findings, Thim device retrains sleep-deprived individuals to fall into longer and deeper sleep pattern. Prof Leon Lack and Thim company founder Ben Olsen are launching a fundraising campaign for the commercial production of the new device through Kickstarter platform. Production can start in six months time and will be available by May 2017 costing about AUS$199. Thim device has features such as "sleep retraining mode", "power-nap" and to know sleep patterns and track progress. Prof Leon Lack invented Re-Timer light therapy device previously. Prof Leon Lack says the new Thim wearable tracking device benefit number of people around the world in getting sleep.
Power nap : Power nap is a very short duration (10 minutes) sleep taken during the working day to get back brain alertness. This sleep stops before the body goes into deep sleep or slow wave sleep (SWS).
About Mi Band 2 Sleep and Workout Activity Tracker
Mi Band 2 is an activity tracker, manufactured by Xiaomi, China. The device was released on June 7, 2016, connects smartphone via Bluetooth 4.0 and comes with 0.42 inch OLED display. The device is available in Android or iOS operating system through Google Play and F-Droid (Android App Repository). This is sleep and workout tracking partner with key features such as
Compatibility with the Mi Fit app
Measurement of heartbeats
Management of sleep cycle with a smart alarm system
Shows number of calories burned
Steps counting system
Distance recording system
Shows sedentary behavior
Shows time and general alarm clock
Battery life of 20 days
Available in hypoallergenic (cause fewer allergic reactions) silicone band
Pedometer : Pedometer is a device which can estimate distance traveled on foot.
About Beat2Phone Wearable Device To Check Heart Health
Researchers from VTT Technical Research Centrex, Finland have developed Beat2Phone Android compatible wearable device supported with a mobile app to measure heartbeat precisely. The thumb size device can help an individual in
Measuring heartbeat precisely
Note and measure irregular heartbeats
Measuring overburdening and prolonged stress
Measuring ECG signals
Measuring interval time between two successive beats
Can send reports to individual's smartphone
Equipped with position and activity sensors
A flexible and comfortable strap to wear Beat2Phone device
Can detect an arrhythmia and atrial fibrillation
Suitable to monitor the heartbeat of heart patients before and after surgery. Data can be sent via smartphone automatically to health care professionals
Can detect cardiac conduction disorder
The device is expected in the market within six months time.
Arrhythmia : Irregular heart rhythm or beat in an individual is called Arrhythmia.
Atrial fibrillation : Abnormal heart rhythm or beat is known as Atrial fibrillation.
Published on October 10, 2016
---
The Diabetes News Chronicle does not provide medical advice, diagnosis or treatment. Information in Diabetes News Chronicle is to support and not to replace medical advice given by the surgeon or physician or doctor. The published article is not a medical advice by the OWNER of the "Diabetes News Chronicle" website or by the AUTHOR of the article.
---
Published by Jammi Vasista, Chennai, India.
Email Jammi[no-space]Vasista1991[at]gmail[dot]com
Phone 91-944-578-3182.
Address Diabetes News Chronicle, No 40, Kaveri Street, Rajaji Nagar, Villivakkam, Chennai, India. Pin : 600049.