Article 134
---
Sedentary Lifestyle Increases Aging Process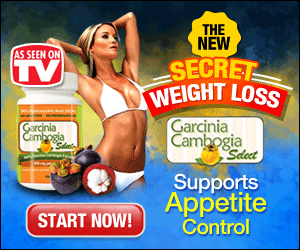 A study by researchers shows aging process will be quicker in elderly people those who spend most of their time sitting idle when compared with active elderly people. Researchers studied 1,500 retired individuals, aged between 64 and 95 years and found following lifestyle will make their bodies eight years older, their telomeres will be shorter (risk factor to a number of diseases) and their body cells age faster.
Keeping body in sedentary position for more than ten hours in a day
Doing physical activity for less than 40 minutes per day
Health guidelines suggest 150 minutes of physical activity per week to reduce health risks. This study shows health benefits of 150 minutes of physical activity per week will be undone with a sedentary lifestyle. Experts say elderly people should stand up and walk for two to three minutes for every 20 minutes if they can, even though they are completing 150 minutes weekly physical activity. Previous studies show
Prolonged sitting increases the risk of the development of cancer in women
Those individuals sitting more than six hours per day were ten percent more likely to develop the disease compared to those individuals sitting less than three hours
Lead Author of the study is Dr. Aladdin Sahdyab from the University of California and the study findings were published in the American Journal of Epidemiology.
FDA clears WellDoc's non-RX version of BlueStar
WellDocs mobile diabetes management platform, a non-prescription version developed by BlueStar got a green signal from United States FDA. Both BlueStar and BlueStar Rx versions can provide following information with the diabetes data provided by the patient
Personalized guidance after comparison paste diabetes data of the patient
Summary of health data to healthcare professional
Insulin dosage calculator (not available in non-prescription version)
Easier to integrate into other healthcare platforms
Inflammation, Gut Bacteria Tied to Type 1 Diabetes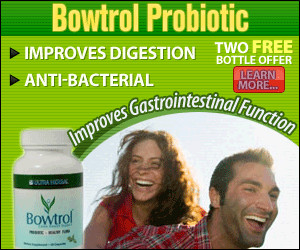 Italian researchers say the digestive system of type 1 diabetes (T1D) patients are different when compared with normal individuals or individual having no autoimmune disease. Researchers found differences in gut bacteria and inflammation in the small intestine and they say those differences may play a role in the development of type 1 diabetes. Researchers conducted studies between 2009 and 2015 with 54 volunteered individuals with digestive problems and autoimmune diseases and came to above conclusion. Researchers found different bacteria and more inflammation in the mucous membrane of the gut in type 1 diabetes (TID) patients. Senior author of the study is Dr. Piemonti Lorenzo, deputy director, San Raffaele Diabetes Research Institute, Milan and the study findings were published Jan 19, 2017, in the Journal of Clinical Endocrinology & Metabolism.
Blue Corn Can Help Fight Diabetes
A study on rats by researchers shows protection to cardiovascular disease (CVD), diabetes and metabolic syndrome with the consumption of blue corn. Researchers observed a marked improvement in HDL cholesterol levels, triglyceride levels and systolic blood pressure levels in rat models when fed with blue maize extract. Researchers also observed that those rats fed with blue maize extract prior to high sugar and high cholesterol diet had a smaller increase in abdominal fat. Researchers credited the health benefits of blue maize to the natural antioxidants present in them. The study findings were published in the Journal of Medicinal Food.
Published on February 16, 2017
---
The Diabetes News Chronicle does not provide medical advice, diagnosis or treatment. Information in Diabetes News Chronicle is to support and not to replace medical advice given by the surgeon or physician or doctor. The published article is not a medical advice by the OWNER of the "Diabetes News Chronicle" website or by the AUTHOR of the article.
---
Published by Jammi Vasista, Chennai, India.
Email Jammi[no-space]Vasista1991[at]gmail[dot]com
Phone 91-944-578-3182.
Address Diabetes News Chronicle, No 40, Kaveri Street, Rajaji Nagar, Villivakkam, Chennai, India. Pin : 600049.