Article 129
---
FDA Cautioned Usage Of Pioglitazone
In a new update, FDA cautioned physicians in prescribing type 2 diabetes (T2D) drug pioglitazone as the drug may increase the risk of bladder cancer. Studies yielded mixed results on this subject. Pioglitazone drug improves blood sugar levels in adults with type 2 diabetes (T2D). In Aug 2011, FDA instructed physicians not to prescribe this drug to patients with active bladder cancer or to patients with a history of bladder cancer. FDA noted from a recent study that indicates an increase in the risk of bladder cancer with the increase in the duration of pioglitazone drug usage.
Updated Guidelines Reaffirms Faith In Metformin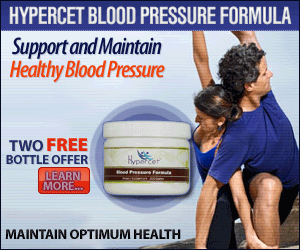 The American College of Physicians (ACP) based in Philadelphia, United States reaffirm (and updated the guidelines) that metformin is the first choice to treat a patient with type 2 diabetes. They further say additional medicines can be added if needed. Need to update guidelines arisen because of the new approval of diabetes drugs by FDA.
If a patient with type 2 diabetes needs an additional oral drug, physicians can recommend drugs such as thiazolidinedione, sulfonylurea, SGLT2 inhibitor or DPP-4 inhibitor as a second oral drug. Additional drug may give additional benefits to the patient. The American College of Physicians (ACP) recommends discussion between physicians and patients about the advantages, adverse effects and costs of additional medications. Dr. Nitin Damle, president of ACP says metformin is very effective with fewer adverse effects, helps in weight loss and cheap compared with other oral medications. The new guidelines were published in the Jan 3, 2017, issue of the Annals of Internal Medicine.
Sulfonylurea : Insulin production in pancreas increases with sulfonylurea medications and helps patient with type 2 diabetes in reducing blood sugar levels. These medications are prescribed to patient with type 2 diabetes when the pancreas of the individual is not making sufficient insulin or individual become insulin resistant. Patients under this medication should not skip meals as it leads to low blood sugar (hypoglycemia) level condition. Combination drugs of sulfonylureas are also available. Both children and adults can use these oral medicines. The patient should consult a doctor if the patient observe following side effects
Low blood glucose (hypoglycemia) levels is the most common side effect
Diarrhea
Nausea
Stomach upset
Skin reaction
Dark urine
Passing gas
These medicines are not advisable to patients suffering from
Kidney disease
Patients with type 1 diabetes
Liver disease
Allergic to sulfa drugs
During pregnancy period
Breast Development Linked To Type 2 Diabetes
Scientists linked early breast growth in some girls to the development of various health problems later in the life such as type 2 diabetes (T2D). Scientists found a method to delay breast growth without stopping puberty to reduce health risks.
Scientists say ACKR2 immune molecule prevents macrophages cells from moving into breasts of the girl until the girl reaches required age. Experiments with mice models were successful. With this discovery, scientists say they can successfully judge which child may reach puberty early and slow down the development of breasts. Scientists are planning to carry out trials in humans. Senior authors of the study are Robert JB Nibbs and Carl S Goodyear and the study findings were published in Nature.
Published on February 10, 2017
---
The Diabetes News Chronicle does not provide medical advice, diagnosis or treatment. Information in Diabetes News Chronicle is to support and not to replace medical advice given by the surgeon or physician or doctor. The published article is not a medical advice by the OWNER of the "Diabetes News Chronicle" website or by the AUTHOR of the article.
---
Published by Jammi Vasista, Chennai, India.
Email Jammi[no-space]Vasista1991[at]gmail[dot]com
Phone 91-944-578-3182.
Address Diabetes News Chronicle, No 40, Kaveri Street, Rajaji Nagar, Villivakkam, Chennai, India. Pin : 600049.