Article 165
---
High Level Of Physical Activity May Cancel Out Heart Risks Associated With Obesity
An observational study by researchers from the Netherlands shows decreased heart attack risk associated with obesity or overweight in an individual with a regular high level of physical activity. Researchers analyzed health data of more than 5,000 older individuals (more than 55 years) without heart disease. Researchers recorded their diet, education, body mass index (BMI), physical activity level, family history, alcohol use and smoking habits etc and found that reduction in heart disease with any level of physical activity irrespective of individual's BMI category. Researchers say atherosclerosis risk increases with weight and leads to heart disease. But a high level of physical activity reduces heart risk by lowering plaque, a risk of oxygen-rich blood flow to heart muscle. The study findings were published in the European Journal of Preventive Cardiology.
Atherosclerosis : Narrowing and hardening of arteries due to plaque buildup are called atherosclerosis. Atherosclerosis causes of stroke and heart attack.
CAC Test Reveals Heart Disease Risk Decades Before Symptoms Begin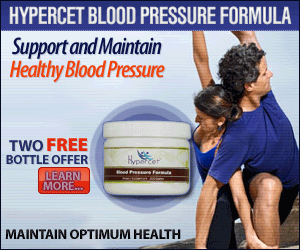 Researchers say a simple, painless and non-invasive coronary artery calcium (CAC) scan of an individual shows future heart disease risk decades before it has started as the disease risk starts with tiny amounts of calcium deposits in the arteries. The deposits form as a plaque and obstruct blood flow. Risk of heart diseases increases as the CAC score increases. A score of zero indicates a very low risk of heart disease and even one value recommends lifestyle changes to prevent future heart complications. Identifying the risk decades before allows healthcare professionals to recommend changes in diet and physical exercise programme to improve the heart health of an individual.
Failed Fertility Treatments May Raise Risk Of Heart Disease
A study by researchers shows 19 percent increased risk of heart health (especially heart failure) later in the life in those women who failed to get pregnant after undergoing fertility treatment. Researchers analyzed data of more than 28,000 women who took fertility therapy between 1993 and 2011. Researchers found that fertility therapy was successful in 9,349 women within one year of the treatment and the treatment was unsuccessful in rest of them. Follow up studies shows the development of cardiovascular disease or stroke or heart failure in 2,686 unsuccessful women. Researchers say their studies indicate fertility therapy might be a risk factor for cardiovascular diseases among women and the association between them needs further investigation. The leader of the study is Dr. Jacob Udell from the Peter Munk Cardiac Center Canada.
Legumes (Lentils & Chickpeas) To Lower Type 2 Diabetes Risk
A PREDIMED study by researchers from Rovira i Virgili University Spain shows a reduction in the risk of type 2 diabetes (T2D) with higher consumption of total legumes such as chickpeas and lentils. The researchers conducted data analysis of 3,349 individuals with cardiovascular disease risk and without type 2 diabetes (T2D) but having the risk of the development of type 2 diabetes (T2D) at the start of the PREDIMED study. Researchers conducted follow up studies for four years. The final study results show those individuals who consumed high amounts of total legumes had 35% lower risk of the development of type ii diabetes (T2D) when compared to individuals who consumed lower amounts of total legumes. Replacing other carbohydrate and protein-rich food with legumes too lowered risk of type 2 diabetes. The study results show 33 percent risk reduction with lentils and chickpeas but no significant risk reduction with dry beans and fresh peas when taken them alone. Senior author of the study is Jordi Salas-Salvad from Rovira i Virgili University, Spain and the study findings were published in the Clinical Nutrition.
Published on April 13, 2017
---
The Diabetes News Chronicle does not provide medical advice, diagnosis or treatment. Information in Diabetes News Chronicle is to support and not to replace medical advice given by the surgeon or physician or doctor. The published article is not a medical advice by the OWNER of the "Diabetes News Chronicle" website or by the AUTHOR of the article.
---
Published by Jammi Vasista, Chennai, India.
Email Jammi[no-space]Vasista1991[at]gmail[dot]com
Phone 91-944-578-3182.
Address Diabetes News Chronicle, No 40, Kaveri Street, Rajaji Nagar, Villivakkam, Chennai, India. Pin : 600049.