Article 91
---
Cardiovascular Risk In Pregnant Women With Gestational Diabetes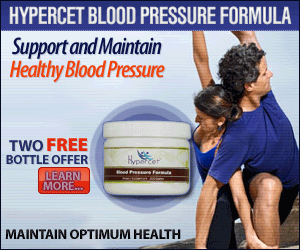 A study by Canadian researchers from the University of Toronto linked risk to cardiovascular disease (CVD) with the development of gestational diabetes (GD) in women irrespective of development of type 2 diabetes. Researchers monitored microvascular and macrovascular developments in 1,515,079 women with type 2 diabetes who gave birth between 1994 and 2014. Researchers found that risk to CVD increases or amplifies further if gestational diabetes (GD) women develop type 2 diabetes. But there is no risk to nephropathy, advanced retinopathy and foot infection outcomes with the development of gestational diabetes (GD) in women. The research was done by Revi Retnakaran and Bajiu Shah from the University of Toronto, Canada. The study findings were published in the journal Diabetes Care.
Risks To Cataract With Type 2 Diabetes (T2D)
A study by researchers from the University of Waterloo, Canada linked cataract development during old age to type 2 diabetes (T2D). Researchers studied about 6,400 patients at the University of Waterloo, Canada and found that old age-related cataract incidents are high in both type ii diabetes (T2D) and statins usage individuals. Incidents of cataract in type 2 diabetes (T2D) individuals is 82 percent and in statin usage individuals is 57 percent. But the risks with type 2 diabetes (T2D) and statin usage are independent. The study was led by Carolyn M Machan, O.D and the study findings were published in Optometry and Vision Science.
Cataract : Cataract is vision loss due to clouding of the eye lens and blurry vision. This painless condition develops slowly affecting long distance vision first. This condition may affect one or both eyes. It may happen due to deposits of protein or pigment over eye lens and degrade eye lens over time. The lens degrading process will be accelerated due to diabetes and hypertension. Cataract condition causes limited transmission of light to eye retina. This condition can be diagnosed by eye examination. 50 percent of the blindness and 33 percent of visual impairment is due to cataract. Symptoms of cataract condition are
Vision becomes blurred or dim
Can't see objects properly during night time
Visibility of circles or halos around lights
Fading of colors
Problem with bright lights
Causes to cataract condition are
Diabetes
Aging or injury to the eye lens
Family history
Prolonged ultraviolet radiation or sunlight exposure
May happen after eye surgery
Smoking
Alcohol consumption
Hypertension
High myopia condition
Cataract can be prevented by
Avoid smoking
Wearing sunglasses to protect eyes from ultraviolet radiation
Options to treat cataract condition are
The cloudy lens of the affected cataract eye can be replaced with a clear artificial lens, which is a safe and outpatient procedure
Cataract surgery
Grocery Shopping App For Patients With Diabetes
Pharmacy researchers from Trakya University, Turkey have developed a mobile application to show nutritional values of the grocery products such as carbonate, glucose and insulin levels and ease burden of shopping. The App was developed in five months time by Turkish developers, Sefa Mumay and his friend. This App can minimize time and efforts in choosing products suitable for the health of diabetes individuals. The user can view historical values of pre-prandial and postprandial blood glucose levels.
Published on December 4, 2016
---
The Diabetes News Chronicle does not provide medical advice, diagnosis or treatment. Information in Diabetes News Chronicle is to support and not to replace medical advice given by the surgeon or physician or doctor. The published article is not a medical advice by the OWNER of the "Diabetes News Chronicle" website or by the AUTHOR of the article.
---
Published by Jammi Vasista, Chennai, India.
Email Jammi[no-space]Vasista1991[at]gmail[dot]com
Phone 91-944-578-3182.
Address Diabetes News Chronicle, No 40, Kaveri Street, Rajaji Nagar, Villivakkam, Chennai, India. Pin : 600049.