Article 163
---
Risk To Heart Disease With Gum Or Teeth Disease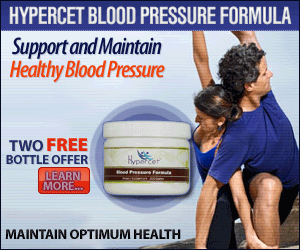 The American Academy of Periodontology and the American Heart Association confirms the association between cardiovascular disease and periodontal disease. Even though cause and effect relationship between cardiovascular disease and periodontal disease was not yet established, earlier studies indicated an increase in heart attack risk with the gum disease. Researchers think that periodontal disease, which causes inflammation of the gums due to bacteria, causes heart inflammation as the bacteria move through the bloodstream. An individual should keep their gums healthy to prevent heart inflammation and risks due to gum diseases.
Ceramides In Blood Can Predict Risk To Heart Disease
A study by researchers from Mayo Clinic shows a diagnostic procedure to predict possible cardiovascular (CV) events such as stroke, heart attack or blocked arteries with the ceramides levels in the bloodstream. Researchers say the risk to cardiovascular (CV) events exists with ceramides in the body even if an individual is with no current blood vessel blockage or with low cholesterol levels. As the ceramides levels increases, a risk to cardiovascular (CV) events also increases reaching up to 300 to 400 percent.
Researchers say the new innovative procedure to predict first and repeat cardiac events with ceramides levels is a better biomarker compared to the current diagnostic practice which measures LDL cholesterol levels in the patients with or without confirmed coronary blockages. Assessing risk to cardiovascular events with ceramides levels will help healthcare professionals in providing effective guidance to an individual. Ceramides levels in the blood can be measured with a simple blood test costing approximately $150. The study results show
An increase of one point of the ceramide score in the blood rises risk level by nine percent
Total cholesterol levels are associated with increasing ceramide levels
Cardiovascular events double when researchers compared individuals between lowest and highest ceramide levels
The lead author of the study is Jeff Meeusen PhD, a cardiovascular laboratory chemist at Mayo Clinic and the study findings were presented in the 66th American College of Cardiology (ACC) Scientific Session.
Increase In Diabetes And Insulin Resistance With Climate Change
A study by researchers from the Leiden University Medical Center shows an increase of 3.1 diabetes cases out of 10,000 people with every Celsius degree rise in average temperature. The researchers came to conclusion after analyzing a number of individuals diagnosed with diabetes between 1993 and 2013 with the data provided by the Centers for Disease Control in the United States. Researchers unable to explain the association between an increase in diabetes cases and temperature rise. But they believe that brown adipose tissue (BAT) in our body is responding for the increase in the number of diabetes cases.
The body depends on brown adipose tissue, a natural body fat, to keep the body warm in cooler temperatures. As the climate temperature increases, the brown adipose tissue may not be activated and brown adipose tissue increases insulin resistance in the body and diabetes. Researchers observed in their worldwide studies that there was an increase in obesity cases (by 0.3 percent) and diabetes cases (by 0.2 percent) with every one degree Celsius rise in temperature. Now researchers are exploring possibilities to mimic cold environment benefits with the use of drugs. Lisanne L Blauw was a member of the research team and the study findings were published in the journal BMJ Open Diabetes Research and Care.
Published on April 11, 2017
---
The Diabetes News Chronicle does not provide medical advice, diagnosis or treatment. Information in Diabetes News Chronicle is to support and not to replace medical advice given by the surgeon or physician or doctor. The published article is not a medical advice by the OWNER of the "Diabetes News Chronicle" website or by the AUTHOR of the article.
---
Published by Jammi Vasista, Chennai, India.
Email Jammi[no-space]Vasista1991[at]gmail[dot]com
Phone 91-944-578-3182.
Address Diabetes News Chronicle, No 40, Kaveri Street, Rajaji Nagar, Villivakkam, Chennai, India. Pin : 600049.