Article 92
Published on December 13, 2016
---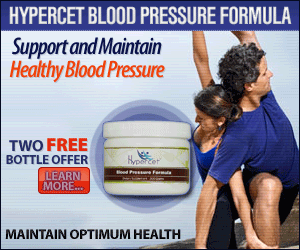 Risks To Depression And Anxiety With Diabetic Retinopathy
A study by researchers linked diabetic retinopathy (a common complication of diabetes in adults) to a higher risk of depression and anxiety. Researchers studied for depression and anxiety symptoms in 519 diabetes individuals for 13 years. Eighty individuals were found positive for depression symptoms and 118 persons for anxiety symptoms and the diabetic retinopathy risk is independent for depression and anxiety. Diabetic retinopathy cannot be prevented but risk can be reduced with physical exercise. Researchers found that for every 60 minutes of physical inactivity increases the risk of diabetic retinopathy by 16 percent. Authors concluded that with regular physical exercise, an individual can reduce diabetic retinopathy and other associated risks.
Anxiety : Anxiety is the state of unease, worry, deep thinking, nervous and unpleasant feelings over anticipated or expected events which are not real. The other behaviors accompanied with anxiety are
Fatigue
Restlessness
Lack of concentration
Muscular tension
There is no problem if an individual feel anxiety occasionally. Anxiety can be called an anxiety disorder if an individual experience anxiety feelings regularly. Anxiety can be either short term or long term. Causes of anxiety disorders are
Family history and genes
Drug usage such as caffeine, alcohol etc.
Mental or depression disorders
Personality disorders
Stress
Medical condition
Some types of anxiety disorders are
Phobic (fear) disorders
Panic disorder
Agoraphobia, fear associated with the place
Social phobia or social anxiety disorder (SAD)
Post-traumatic stress disorder (PTSD) due to extreme situations
Separation anxiety
Situational anxiety
Treatment options are
Medications
Therapy
Change in lifestyle
Counseling
Probiotics And DASH May Help Reduce Blood Sugar Levels
A study by researchers from Canada shows microorganism in the gut play surprising role in reducing blood sugar levels. Researchers studied people eating Dietary Approaches to Stop Hypertension (DASH) diet, which is recommended for people with high blood pressure . DASH diet limits sodium consumption between 1,500 and 2,300 milligrams a day. The study results found that people eating probiotics food along with DASH diet recorded lower blood sugar levels over three months period. Author of the study is Arjun Pandey, from the Cambridge Cardiac Care Center in Ontario and the study findings were presented to the American Heart Association.
DASH diet : Dietary Approaches to Stop Hypertension (DASH) diet is designed to treat or prevent high blood pressure (hypertension). DASH diet is low in sodium, cholesterol and fat but rich in potassium, magnesium, calcium, proteins, nutrients and fiber. DASH diet includes fish, poultry, fruits, vegetables, low-fat dairy products, whole grains, and nuts.
Sodium : Sodium is an important nutrient required by the body to maintain proper blood pressure and for nerve signaling. Sodium deficiency is rare but sometimes may happen due to diarrhoea (or diarrhea) or vomiting. Over-consumption of sodium is common and may lead to high blood pressure. High blood pressure is a risk factor for heart attack and stroke. Foods high in sodium are
Table salt
Instant soup
Sauces
Canned foods
Salad dressings
Fast foods
Cured Meats
Snacks
Bacon
Roasted salted nuts
Pickles
Bullion (soup prepared from broth)
Chameleon Wearable Fitness Tracker From Adidas
News reports indicate Adidas is working on a wearable fitness tracking device called "Chameleon" with an "All Day" activity tracking App. They are expected in the market during 2017. Features, functionality and price of the new device and App are not known.
---
The Diabetes News Chronicle does not provide medical advice, diagnosis or treatment. Information in Diabetes News Chronicle is to support and not to replace medical advice given by the surgeon or physician or doctor. The published article is not a medical advice by the OWNER of the "Diabetes News Chronicle" website or by the AUTHOR of the article.
---
Published by Jammi Vasista, Chennai, India.
Email Jammi[no-space]Vasista1991[at]gmail[dot]com
Phone 91-944-578-3182.
Address Diabetes News Chronicle, No 40, Kaveri Street, Rajaji Nagar, Villivakkam, Chennai, India. Pin : 600049.