Article 323
---
CHIP Is The New Risk Of Heart Attack And Stroke In Healthy People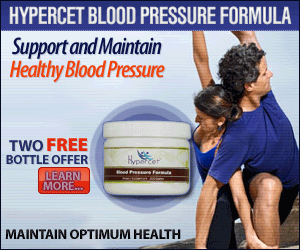 There are a heart attack or stroke in tens of thousands of people without any risk factors to heart disease such as high blood pressure (hypertension. BP), high cholesterol, high blood glucose (sugar) levels (type 2 diabetes. T2D), smoking, history of heart diseases. But, it is not known what causes an unexpected (or an unexplained) deaths (mortality) in healthy people from atherosclerosis or coronary heart diseases, (CHD) without any risk factor for heart or cardiovascular diseases among healthy people.
Now, the scientists have found that about 40 to 50 percent of the enhanced risk of death within ten years from coronary heart disease (or from any cause) is due to an unusual accumulation of the mutated stem cells in the bone marrow. Scientists were surprised by this phenomenon and named as the Clonal Haematopoiesis of Indeterminate Potential (CHIP).
The CHIP phenomenon was known to other researchers in other studies. But they do not know that the CHIP was linked to the higher risk of atherosclerotic cardiovascular disease (ASCVD).
The scientists say that the CHIP phenomenon can worsen the health risks associated with age and can cause a substantial increase in the risk of heart attack or stroke. About 20 percent of the individuals in the 60s and about 50 percent of the individuals in the 80s are at a risk of CHIP. The risk of heart disease associated with CHIP is equal to the risk associated with the high levels of blood pressure or high cholesterol. The CHIP is common in people and acts independently. Scientists say that this discovery is a very important development in the field of cardiology.
The unusual accumulation of mutated stem cells in bone marrow is not an inherited but an acquired condition. CHIP may be caused due to the exposure to toxins such as cigarette smoke. Currently, there are no medications or treatments to prevent this CHIP.
As cardiovascular diseases increase with the aging process, CHIP explains why older or elderly people are at higher risk to cardiovascular diseases, heart attack or stroke. But it is not known how the mutated white blood cells cause cardiovascular disease.
The risk of heart disease from the CHIP was first identified by Professor Benjamin Levine Ebert, MD, Ph.D., Professor of Medicine, Harvard Medical School (also Chair of Medical Oncology, Dana-Farber Cancer Institute). With the help of Dr. Sekar Kathiresan, Professor Benjamin Levine Ebert has confirmed that the CHIP can cause double risk of heart diseases in a typical patient and four-fold enhanced risk of heart disease in younger people. Dr. Sekar Kathiresan, MD is a cardiologist at Cardiovascular Disease Prevention Center, Massachusetts General Hospital, Boston.
Professor Benjamin Levine Ebert and Dr. Kenneth B. Walsh have conducted experiments on mice models, which are prone to atherosclerosis, by giving CHIP mutated stem cells along with the non-mutated stem cells. The experiment shows a proliferation of mutated white cells and an enhanced inflammation causing the formation of more plaque and atherosclerosis in the arteries.
An earlier study shows that plaque formed in the arteries will be filled with white blood cells causing inflammation. Researchers think that atherosclerosis may be caused due to mutated white cells. Over a period of time, atherosclerotic plaque can rupture and can prevent the flow of energy and oxygen-rich blood to the heart and causes a heart attack.
Scientists say there may be an association between CHIP and other inflammatory diseases such as arthritis, asthma, tuberculosis, periodontitis or sinusitis. But researchers say that the CHIP blood test, which costs about a few thousand dollars, is not required as there is no drug or treatment to reduce the CHIP.
This study was funded by the National Institutes of Health, the United States. The study was published in the New England Journal of Medicine. Title of the article was "Clonal Hematopoiesis and Risk of Atherosclerotic Cardiovascular Disease."
DOI: dx.doi.org/10.1056/NEJMoa1701719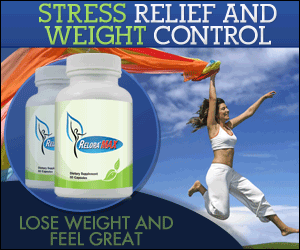 Published on April 13, 2018
---
The Diabetes News Chronicle does not provide medical advice, diagnosis or treatment. Information in Diabetes News Chronicle is to support and not to replace medical advice given by the surgeon or physician or doctor. The published article is not a medical advice by the OWNER of the "Diabetes News Chronicle" website or by the AUTHOR of the article.
---
Published by Jammi Vasista, Chennai, India.
Email Jammi[no-space]Vasista1991[at]gmail[dot]com
Phone 91-944-578-3182.
Address Diabetes News Chronicle, No 40, Kaveri Street, Rajaji Nagar, Villivakkam, Chennai, India. Pin : 600049.