Article 133
---
NHS Advise For Statin Medication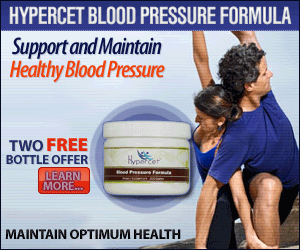 Researchers say daily statin medication protects an individual from stroke and heart attacks irrespective of individual's health condition and cholesterol levels. They say statins can prevent premature deaths in individuals and these drugs will not cause diabetes. Even healthy individuals will be benefited from risks such as stroke and heart attacks with cholesterol-thinning medication (statins treatment).
According to current NHS advice, a doctor should advise cholesterol-thinning medication to an individual if the risk of development of cardiovascular disease is 20 percent or more in the next ten years. NHS advises to start statin treatment with normal dosage and increase dosage till cholesterol levels reach target level. But United States researchers are suggesting the cholesterol-thinning medication even though an individual is at low risk of cardiovascular disease. Some scientists say leading a healthier lifestyle can provide similar health benefits to an individual. This article was originally published in the American Journal of Medicine.
Vitamin D Deficiency Reduces Statin Benefits In HIV Patients
The SATURN-HIV Study shows statin drugs treatment to HIV patients with vitamin D deficiency may not reduce cholesterol levels and muscle pain (myalgia) and muscle damage may be developed as a side effect. Most of the HIV patients experience lower levels of Vitamin D. Statins drugs are prescribed to reduce LDL cholesterol levels, a risk factor for the development of cardiovascular diseases and reverse cardiovascular diseases in patients. HIV patients will experience enhanced LDL cholesterol levels and they are at higher risk of heart attacks. Another study shows statins reduce the risk of cancer disease and reduce the development of cirrhosis of the liver in an individual with HIV or HCV infection. Cirrhosis condition causes the liver to deteriorate slowly. Researchers say vitamin D supplements can be considered in individuals with vitamin D deficiency and muscle pain. But it is premature to recommend vitamin D supplements to treat muscle damage or muscle pain during statin treatment.
EU Approval For Sanofi Suliqua Combination Drug
Suliqua drug from Sanofi, a fixed ratio combination drug containing lyxumia lixisenatide (GLP-1) and Lantus insulin glargine has been approved by the European Union to treat an individual with type ii diabetes (T2D) to reduce HbA1c levels. This combination drug can be used in those patients when metformin alone or in combination with other diabetes drugs fails to control HbA1c levels. The drug can be used along with metformin to improve blood sugar levels. In worldwide user studies of suliqua with more than 1,900 adults with type 2 diabetes (T2D) condition, suliqua demonstrated superior HbA1c levels when compared to other drugs.
Portable Type 1 And Type 2 Diabetes Tester
The researchers from the University of Twente (UT), Netherlands are working to develop portable device model that can help in detecting the development of type 1 and type 2 diabetes before the onset of the disease in an individual. Researchers are planning to develop an affordable and portable prototype device. The device can show type 1 or type 2 diabetes result with a small sample of the blood. Researchers are using biomarker chip technology in developing the device. Biomarker chip technology helps in indicating the presence of diseases long before the development of the diabetes condition. Any general physician can use this device on any individual to diagnose diabetes condition. Sonia Garcia Blanco is a scientist specialized in developing integrated optical components. The STW Technology Foundation sanctioned $250,000 to this project.
Published on February 15, 2017
---
The Diabetes News Chronicle does not provide medical advice, diagnosis or treatment. Information in Diabetes News Chronicle is to support and not to replace medical advice given by the surgeon or physician or doctor. The published article is not a medical advice by the OWNER of the "Diabetes News Chronicle" website or by the AUTHOR of the article.
---
Published by Jammi Vasista, Chennai, India.
Email Jammi[no-space]Vasista1991[at]gmail[dot]com
Phone 91-944-578-3182.
Address Diabetes News Chronicle, No 40, Kaveri Street, Rajaji Nagar, Villivakkam, Chennai, India. Pin : 600049.