Article 147
Published on March 2, 2017
---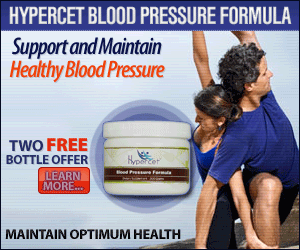 Risk Of Cardiovascular Diseases With E-cigarettes And Vapers
A study by researchers from the European Society of Cardiology in France shows regular usage of e-cigarettes and vapers increases the risk of cardiovascular diseases. The researchers conducted tests on 23 habitual e-cigarettes users and 19 non-users aged between 21 and 45 and came to above conclusion.
The researchers found increased adrenaline levels in the heart and increased oxidative stress in e-cigarettes users compared with non-users. The above factors are found mechanisms with tobacco smoking and these factors increase the risk of cardiovascular diseases. The central nervous system will be stimulated with nicotine leading to raised blood pressure and irregular heartbeat causing long-term harmful effects on the blood walls.
The researchers say aerosolized nicotine and its metabolites should be re-examined and further studies are needed. An individual should first try other methods before using e-cigarettes to stop smoking. The study findings were published in the journal JAMA Cardiology.
About Trulicity From Eli Lilly
Trulicity (dulaglutide) is once in a week glucagon-like peptide-1 (GLP-1) drug to be used along with diet and exercise for type ii diabetes (T2D) patients from Eli Lilly. The manufacturer has updated its label to enable usage of this drug in the combination with basal insulin for type 2 diabetes adults to target greater blood sugar or glucose control. This drug was approved by FDA in 2014. Clinical trials of this drug in the combination of add-on to insulin glargine showed a significant reduction in A1C levels.
Periodontitis Tied To Diabetes Complications
A study by researchers from Japan shows higher risk of severe periodontitis in adults with poor glycemic control, type ii diabetes (T2D) and microvascular events. Researchers evaluated 620 adults with type 2 diabetes (T2D) to find out associations between periodontitis, glycemic control and microvascular complications. They recorded microvascular events such as nephropathy, retinopathy, neuropathy and glycemic control in the participants.
Researchers found a higher prevalence of periodontitis in patients with all the three microvascular complications. No prevalence of periodontitis in participants without microvascular complications and with one or two microvascular complications. Severity to periodontitis increases as the number of microvascular complications increases. Found higher prevalence of periodontitis in patients with poor glycemic control.
The study suggests that periodontal disease is an important factor in controlling diabetes. So dental care professional should watch for signs and symptoms of diabetes in an individual to maintain good periodontal health. Author of the study is Shuji Inoue MD, PhD and the study findings were published in the Journal of Periodontology.
Nephropathy : Kidney damage or disease is called nephropathy and may lead to kidney failure in severely affected individuals. This may be caused due to damage to the capillaries in the glomeruli of the kidney. Till now, studies could not understand the causes of nephropathy but researchers think high blood sugar levels, cytokines and advanced glycation end product formation (AGEs) are the factors behind nephropathy.
Retinopathy : The most common form of eye disease is diabetic retinopathy, affecting people suffering from diabetes for a long time. The disease intensity increases with age and is a risk factor to complete blindness. As sugar or glucose levels in the blood increases, blood vessels in the retina could be damaged. This causes swelling of the retina and leaking fluid into the rear of the eye and damaging eye vision.
---
The Diabetes News Chronicle does not provide medical advice, diagnosis or treatment. Information in Diabetes News Chronicle is to support and not to replace medical advice given by the surgeon or physician or doctor. The published article is not a medical advice by the OWNER of the "Diabetes News Chronicle" website or by the AUTHOR of the article.
---
Published by Jammi Vasista, Chennai, India.
Email Jammi[no-space]Vasista1991[at]gmail[dot]com
Phone 91-944-578-3182.
Address Diabetes News Chronicle, No 40, Kaveri Street, Rajaji Nagar, Villivakkam, Chennai, India. Pin : 600049.