Article 98
---
Alpha-Lipoic Acid Supplements For Patients With Diabetes
Patients with diabetes face vitamin and nutrient deficiency due to frequent urination. An earlier study showed taking multivitamin tablets each day acts as the first line of defense against a number of infections. Patients with diabetes are
So prevention from the infections is key for patients with diabetes. To protect against infections, patients with diabetes need to take supplementary multivitamins that balance nutrient deficiencies. A study published in the Annals of Internal Medicine says the incidence of infection is lower in those patients with diabetes who take supplementary multivitamin tablets compared with those who didn't. According to Debra Spector MS, RD, CDN, a Dietitian-Nutritionist serving Nassau and Suffolk counties says patients with diabetes should take dietary multivitamin supplements containing Alpha-Lipoic Acid (ALA) along with other important vitamins and nutrients.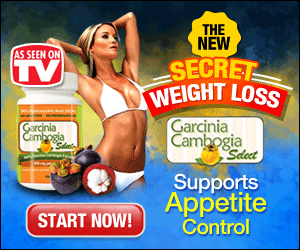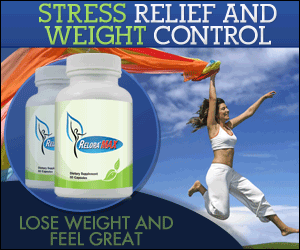 Alpha-Lipoic acid : This is an antioxidant and also known as thioctic acid. A healthy body produces Alpha-Lipoic acid. Alpha-Lipoic acid helps in energy production function of body cells which turn glucose (or sugar) into energy. Helps us in improving aerobic metabolism of the body. Alpha-Lipoic acid is easy to absorb as it is soluble in both water and fat. An earlier study showed eating foods containing Alpha-Lipoic acid did not raise significant Alpha-Lipoic acid levels in the body. There is a number of foods that can provide us chemical like Alpha-Lipoic acid in small amounts. Some of the foods containing Alpha-Lipoic acid are
Yeast used in bake bread
Spinach
Broccoli
Potatoes
Yams
Peas
Brussels sprouts
Tomatoes
Carrots
Beets
Rice Bran
Organ meat
Some benefits of Alpha-Lipoic acid are
They improve insulin resistance. An earlier study showed Alpha-Lipoic acid improves insulin functionality in the body. Improving insulin functionality lowers blood sugar levels in patients with type 2 diabetes (T2D)
An earlier study showed Alpha-Lipoic acid lowers incidence of nerve damage (due to diabetes) complications such as glaucoma, cataract, retina and Wilson's disease
Alpha-Lipoic acid is an antioxidant and protects damage to body cells. Cell damage is the root cause of cancer , diabetes and heart disease
Helps in restoring vitamin E and vitamin C levels in the body
Helps body in digesting carbohydrate molecules and converting them into energy
Helps in removing toxic metals such as iron , arsenic, mercury and other forms of free radicals
Helps in increasing performance of glutathione, an antioxidant. Glutathione helps us in physical performance
Helps in reducing prickling, burning, pain and numbness symptoms in legs and feet
Improves neurons behavior in patients with diabetes
Helpful in some liver diseases
Helps in wound healing
Helps in weight loss in obese individuals
Fight against infections and diseases
Rare side effects with the consumption of Alpha-Lipoic acid is
Skin Rashes
Insomnia
Diarrhea
Low levels of blood sugar
Fatigue
Supplements should be taken on empty stomach for better absorption in the body and our body can absorb about 30 to 40 percent of Alpha-Lipoic acid supplement. Earlier studies unable find out a recommend drug dosage but an individual should try to take 20 to 50 mg of Alpha-Lipoic acid supplements daily.
Infection : Infection is a disease caused due to
Bacteria : TB, urinary tract infections and strep throat infections caused due to bacteria.
Viruses : Causes number of diseases from common cold to AIDS
Fungi : Causes skin diseases. Some fungi may affect lungs and nervous systems
Parasites : Causes Malaria and are transmitted by mosquito bite and animal feces
Some infection symptoms are
Cough
Diarrhea
Fatigue
Fever
Muscle pains
Tests to diagnose infection diseases are
Blood tests
Urine tests
Throat swabs
Stool sample tests
Spinal tap
An earlier study showed eating following may prevent infection diseases
Published on December 24, 2016
---
The Diabetes News Chronicle does not provide medical advice, diagnosis or treatment. Information in Diabetes News Chronicle is to support and not to replace medical advice given by the surgeon or physician or doctor. The published article is not a medical advice by the OWNER of the "Diabetes News Chronicle" website or by the AUTHOR of the article.
---
Published by Jammi Vasista, Chennai, India.
Email Jammi[no-space]Vasista1991[at]gmail[dot]com
Phone 91-944-578-3182.
Address Diabetes News Chronicle, No 40, Kaveri Street, Rajaji Nagar, Villivakkam, Chennai, India. Pin : 600049.