Article 330
---
Aspirin Can Lower The Risk Of Mortality (Death) But May Increase The Risk Of Non-Fatal Heart Attack Or Stroke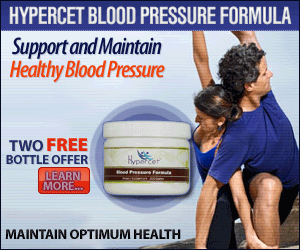 In the United States, about 27 million people are with type 2 diabetes and about 6.5 million people are with heart failure (HF). A formation of thrombosis (blood clots) is common among people with type 2 diabetes. An earlier study shows that both type 2 diabetes and heart failure are associated with an increase in the blood clotting activity.
The healthcare professionals recommend aspirin therapy (a blood thinning drug) to the patients who have suffered a heart attack (myocardial infarction. MI) or stroke. But there are no clear guidelines on the use of aspirin therapy to the patients without a history of heart attack or stroke but having the risk of cardiovascular diseases.
An earlier study on the health benefits of aspirin to the patients without a history of heart attack or stroke is conflicting. A study has found that the daily use of aspirin therapy may be harmful to the patients at the risk of heart failure.
A large observational study supported by the Biomedical Research Program at the Weill Cornell Medicine-Qatar shows that daily aspirin can extend the life and lower the risk of death in the patients with both type 2 diabetes and heart failure. But the study shows that the aspirin may increase the risk of non-fatal heart attack or stroke. This is the first study to assess aspirin therapy as a preventive medication for patients with both type 2 diabetes and heart failure (HF).
Researchers have conducted an analytical study on 12,534 patients. About 6,000 patients are taking daily aspirin therapy. Participants were aged 55 years or older with both type 2 diabetes and heart failure but no history of any other heart diseases such as peripheral artery disease (PAD), heart attack, stroke or atrial fibrillation (AFib).
The patients taking aspirin dose of more than 75 mg daily were tracked for the events such as hospitalization for the heart failure and all-cause mortality as a composite primary outcome. As a secondary outcome, they were tracked for events such as the major bleeding events and nonfatal heart attack (nonfatal myocardial infarction. MI) or stroke, hospitalization for heart failure and all-cause mortality.
Researchers have used The Health Improvement Network (THIN) data for the study purpose. This database contains health data of the patients from more than 550 general practitioners in the United Kingdom.
A five-year follow-up study on the patients taking daily aspirin therapy when compared with patients not taking aspirin therapy shows the following results.
The health event
Effects associated with aspirin
The primary outcome
10 percent of decrease, mainly all-cause mortality
Major bleeding events
No difference
non-fatal heart attack (myocardial infarction. MI) or stroke
50 percent of the increase
There are no extra benefits with more than 75mg of aspirin dose.
The researchers say that the patients should consult the physicians to determine the risks and benefits of taking aspirin therapy. They suggested that a physician should use an established risk calculator to determine the future risk of the patient before prescribing the aspirin therapy. Authors say that the study was a preliminary and further investigation is required to confirm this study.
This study was presented at the 67th Annual Scientific Session - 2018 of the American College of Cardiology (ACC) March 10 - 12 in Orlando, Florida, the United States. Lead author of the study was Dr. Charbel Abi Khalil, MD, Ph.D., FESC, FACC, FAHA, an assistant professor of medicine, the Weill Cornell Medicine, Qatar. The study was published March 2018, in the Journal of the American College of Cardiology. Title of the article was "Primary prevention with aspirin reduces mortality in type 2 diabetes and heart failure: Results from the thin primary care database."
DOI: doi.org/10.1016/S0735-1097(18)32392-1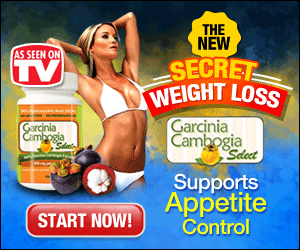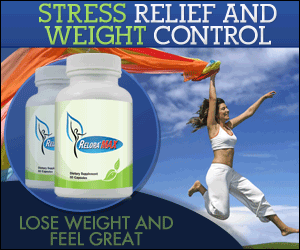 Acute coronary syndrome : A sudden reduction in the flow of blood to a part of heart muscles due to the multiple heart diseases.
Pericarditis : An Inflammation in the fibrous sac surrounding the heart.
Aspirin : This is a non-steroidal anti-inflammatory drug (NSAID). This drug is also known as acetylsalicylic acid (ASA). This drug is a blood thinner and also a pain reliever. It is used for the treatment of headaches, colds, period pains, flu, pains, sprains, strains, arthritis, inflammatory joint conditions, fever or inflammation of specific muscles due to diseases such as Kawasaki disease (an autoimmune disease), pericarditis, rheumatic fever and colorectal cancer.
Aspirin also lowers the risk of blood clot (thrombosis) and damage to the heart (or cardiac) tissue. This drug can be given shortly after the heart attack to lower the risk of death (mortality). Long-term use can also help a patient with heart disease in preventing the myocardial infarction (heart attack), stroke, chest pain (angina) and blood clots.
This drug may be given to the following people.
This drug is not recommended to the following people.
Children or teenagers with infections, flu symptoms, fever or chicken pox.
Women who are in the last part of the pregnancy.
Breastfeeding women (as aspirin may harm the baby).
People with bleeding disorders such as hemophilia, stomach or intestinal bleeding.
Patients who are allergic to a non-steroidal anti-inflammatory drug (NSAID).
Peptic ulcer patients.
To those patients who are undergoing dental or surgical treatment.
The common adverse effect with this drug is stomach upset. Other significant side effects are.
Stomach bleeding.
Stomach ulcers.
Worsening asthma.
Stomach or gut irritation or inflammation.
Indigestion.
Nausea.
Hemorrhagic stroke risk.
The risk of blood bleeding among the following people.

Older people.
Those people who consume alcohol regularly.
Patients who are using other NSAIDs or blood-thinning drug.
Published on May 19, 2018
---
The Diabetes News Chronicle does not provide medical advice, diagnosis or treatment. Information in Diabetes News Chronicle is to support and not to replace medical advice given by the surgeon or physician or doctor. The published article is not a medical advice by the OWNER of the "Diabetes News Chronicle" website or by the AUTHOR of the article.
---
Published by Jammi Vasista, Chennai, India.
Email Jammi[no-space]Vasista1991[at]gmail[dot]com
Phone 91-944-578-3182.
Address Diabetes News Chronicle, No 40, Kaveri Street, Rajaji Nagar, Villivakkam, Chennai, India. Pin : 600049.