Article 19
---
Diabetes Link To Chronic Kidney Disease (CKD)
A risk of chronic kidney disease is more if a person with diabetes is diagnosed with cardiovascular diseases. The following factors are associated with an increased risk of chronic kidney disease (CKD).
Old age.
Having diabetes for a longer period.
Poor glycemic control.
Comorbidities and medications used.
The study was funded by Novo Nordisk.
DRI BioHub Platform, Which Can Supply Insulin In Patients With Type 1 Diabetes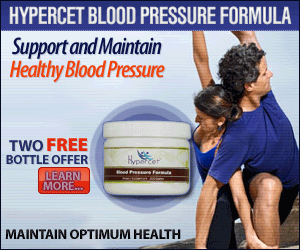 Diabetes Research Institute (DRI) at the University of Miami, has developed a new technique for the treatment of type 1 diabetes (T1D).
They have developed the BioHub platform (a mini-pancreas device), which is a bioengineered mini organ. This mini organ will mimic the pancreas for the supply of insulin in patients with type 1 diabetes (T1D).
The mini organ is a biodegradable gel-like material made with patients own blood plasma and thrombin enzyme. The mini organ contains islets. The gel and islets were then attached to tissue near the stomach (omentum).
The researchers gave the treatment to a European patient, aged 41 years for the first time. The patient was diagnosed with type 1 diabetes (T1D) at the age of 11 years.
Ospedale Niguarda Ca Granda (Milan, Italy) is the first European hospital to perform the DRI BioHub Transplant.
Devices From Medtronic
Medtronic MiniMed insulin pumps and sensors have compatibility with Glooko, a unified platform for diabetes. Patients and clinics can download data for analysis from Medtronic insulin pumps and CGM sensors.
The data from Medtronic products are available through Glooko Mobile App for iOS and for Android Smartphones.
The Risk Of Arthritis In Kids
After studying more than 9,000 children, a study has found that children may develop type 1 diabetes (T1D) if the child is suffering from inflammatory arthritis.
The authors have suggested that further study was required to understand the link between diabetes and juvenile inflammatory arthritis and diabetes in children and how to offer treatment to both diseases.
The study shows that type 1 diabetes (T1D) present in the child will not worsen arthritis.
The co-author of the study was Kirsten Minden, the Rheumatism Research Center, Berlin, Germany. The study was presented at the European League Against Rheumatism Annual Congress (EULAR 2016) held in London between 8 and 11 June 2016.
The Risk Of Atrial Fibrillation (AF)
The risk of atrial fibrillation (AF), which is associated with risk of mortality, increases in a person if the person is.
Doing too much exercise.
Doing too little exercise.
Suffering from hypertension (HTN).
Suffering from type 2 diabetes (T2D) Mellitus.
The risk of atrial fibrillation (AF) will decrease with the levels of cardiorespiratory fitness. Veterans Affairs Medical Center in Washington (DC) has examined and performed routine exercise tests on over 12,000 individuals from 1986 to 2012 and disclosed the above findings.
Prediction Of Type 2 Diabetes
According to M. M. Engelgau, the diagnostic tests for the screening of type 2 diabetes (T2D) by fasting blood sugar test is not effective. The tests should diagnose the disease in the preclinical stage.
The researchers followed 2,138 individuals over a period of 33 years and categorized into four groups.
They found that a group of patients with 2-hour glucose levels less than 140mg/dL and elevated one-hour glucose levels have 28 percent more risk of mortality compared with a group of patients with normal 1-hour or 2-hour glucose levels.
If 1-hour postprandial glucose levels are more than 155 mg/dL and 2-hour glucose levels or normal, then one can predict the onset of diabetes in an individual.
Published on June 18, 2016
---
The Diabetes News Chronicle does not provide medical advice, diagnosis or treatment. Information in Diabetes News Chronicle is to support and not to replace medical advice given by the surgeon or physician or doctor. The published article is not a medical advice by the OWNER of the "Diabetes News Chronicle" website or by the AUTHOR of the article.
---
Published by Jammi Vasista, Chennai, India.
Email Jammi[no-space]Vasista1991[at]gmail[dot]com
Phone 91-944-578-3182.
Address Diabetes News Chronicle, No 40, Kaveri Street, Rajaji Nagar, Villivakkam, Chennai, India. Pin : 600049.