Article 51
---
A Study On Limb Ischemia CLI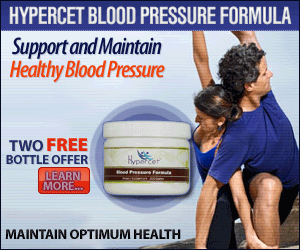 Patients with diabetes nerves or blood vessels can be damaged due to high sugar levels in the blood and can lead to complications in the foot known as a diabetic foot. The complications arise in the feet are infections, foot ulcers, peripheral neuropathy (loss of sensation) and critical limb ischemia. Critical limb ischemia or CLI is a severe block of the arteries which reduces blood flow and leads to amputations. Patients with diabetes affected with diabetic foot may not feel pain in affected feet due to peripheral nerve dysfunction. Patients with diabetes are at risk of development of diabetic foot unless they take care and reduce blood sugar levels. In an effort to treat diabetic foot problem with stem cell therapy, Chinese researchers from the Beijing Institute of Stem Cells found that transplanting mesenchymal stem cells (MSCs) into rats (suffering from diabetes) resulted in the improvement of ischemia recovery, blood vessel growth and blood circulation. Researchers say they have done ground work and their therapeutic approach is simple, safe and effective to treat diabetic foot complications. Co-author of the study is Dr. Zhong Chao Han and the study results were published in Cell Transplantation.
Exercise Benefits With Keratin Derived Protein Extract
Physical exercise improves the health of individuals but results vary greatly. Researchers from School of Sport and Exercise, Massey University New Zealand says keratin derived protein extract with its unique amino acid and mineral composition can improve exercise benefits and reduce blood sugar levels in people with type 2 diabetes (T2D). Dr. Martin Gram is a Research Officer and research work was conducted by Dr. Lee Stoner, Dr. Martin Gram and Dr. David Rowlands at Massey University New Zealand. The research work is still going on and the results are very encouraging.
Diabetes Link To Episodic Memory Decline
Some confusing definitions of memory are
Semantic memory is the memory of general information and facts about the surrounding or external world
Autobiographical memory is the memory of general events and event-specific knowledge like time, place and emotions we remember during our lifetime
Episodic memory is a unique memory of the autobiographical events that can be told clearly supported with information on time, place, emotions and contextual information like who, what, when, where, why etc
A study by researchers from the University of South Florida, Tampa shows older adults with poor diabetes management may struggle with episodic memory. Researchers conducted memory tests on 3,469 adults without diabetes and 950 older adults with diabetes and came to conclusion. Author of the study is Colleen Pappas.
A Study On Diabetic Retinopathy
Diabetic retinopathy is a serious diabetes complication that occurs to eyes. High blood sugar levels will damage blood vessels in the tissues of eye retina and will result in loss of vision. Patients with diabetes should be physically active to reduce high blood sugar levels. Researchers from the University of Mississippi measured the physical activity level of 282 patients with diabetes with an accelerometer device. The average age of the study group is 62 years and 8.7 hours was the average number of hours participants spent. The study found that as inactivity increases, the risk of diabetic retinopathy increases. For each 60 minute increase in inactivity, the risk of diabetic retinopathy increases by 16 percent. Controlling diabetes, reducing blood sugar levels and daily physical exercise will reduce risk to diabetic retinopathy.
Diabetes Amputations In The UK
England registers 20 diabetic amputations per day, an all-time high. As per Public Health, England data, there are about 7,370 cases a year compared with 7042 cases during the previous year. As per the experts, if the patients take early treatment, at least 80 percent of the diabetic amputations cases can be avoided. Experts say the problem starts with foot ulcers which can be avoidable by taking proper foot care, reducing blood sugar levels and doing regular physical exercise.
Published on September 3, 2016
---
The Diabetes News Chronicle does not provide medical advice, diagnosis or treatment. Information in Diabetes News Chronicle is to support and not to replace medical advice given by the surgeon or physician or doctor. The published article is not a medical advice by the OWNER of the "Diabetes News Chronicle" website or by the AUTHOR of the article.
---
Published by Jammi Vasista, Chennai, India.
Email Jammi[no-space]Vasista1991[at]gmail[dot]com
Phone 91-944-578-3182.
Address Diabetes News Chronicle, No 40, Kaveri Street, Rajaji Nagar, Villivakkam, Chennai, India. Pin : 600049.