Article 161
---
Epalrestat Diabetes Drug May Protect Triple-negative Breast Cancer Condition
A study by the researchers from Zhejiang University School of Medicine, Hangzhou China had discovered a drug to fight breast cancer with epalrestat. Epalrestat is a metabolic enzyme inhibitor diabetes drug used to treat peripheral diabetic neuropathies.
AKR1B1, a metabolic enzyme helps the growth of triple-negative breast cancer subtype and about 15 to 20 percent of breast cancer patients come under this category. In this subtype of cancer, cancer cells gains stem cell-like properties and the consequences with this subtype of breast cancer are fatal. There are no effective drugs to treat this disease. Now researchers found with mice models that by preventing growth due to AKR1B1 metabolic enzyme with epalrestat diabetes drug prevents triple-negative breast cancer subtype. Chenfang Dong is a researcher of the study and the study findings were published in the The Journal of Experimental Medicine.
Heart Attack Deaths Due To Failure To Identify Warning Signs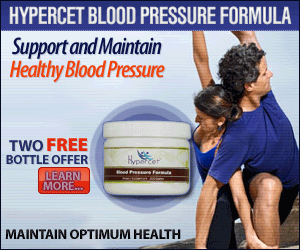 The study shows that one out of six heart attack deaths in England is due to failure of doctors or health care professionals in identifying the warning signs of the patient's health condition. The study also shows almost 16 percent of the dead patients due to fatal heart attack were admitted in the hospital almost four weeks before their death. But hospital records of the patient did not mention any heart attack symptoms or health warnings and were not diagnosed with heart disease. Doctors are good at treating heart attack condition if the patient's hospital admission was due to the heart condition. But the treatment may not be good in treating secondary heart attacks or in treating patients with delicate heart disease signs. Now the researchers are thinking of doing a deeper investigation to find out reasons for the occurrence of unavoidable heart attack deaths and reasons for the missing of warning signs by healthcare professionals. The lead scientist of this study was Dr. Perviz Asaria and co-author of the study was Professor Majid Ezzati from the School of Public Health, Imperial College London and the study findings were published in The Lancet Public Health journal.
Physical Activity May Outweigh Impact Of BMI On Cardiovascular Diseases
Previous studies show higher risk of cardiovascular disease with overweight or obesity. A study by researchers from Erasmus University Medical Center, Rotterdam, the Netherlands shows a decrease in risk of cardiovascular disease due to obesity with physical activity irrespective of body mass index (BMI) in middle-aged and elderly people. Researchers investigated combined impact of physical activity and BMI on cardiovascular diseases in middle and elderly people with follow up studies for a 15 year duration. 16 percent of the participants found to be with cardiovascular events.
Results of the study show overweight individuals with physical activity are not at risk for cardiovascular diseases but overweight individuals without physical activity are at 1.33 to 1.35 times higher risk of cardiovascular diseases. Physical activity acts as a protective shield against cardiovascular diseases. This study shows the health of middle age to elderly people will be improved with the physical activity. Dr. Klodian Dhana is a postdoctoral researcher and the study findings were published in the European Journal of Preventive Cardiology.
Published on April 9, 2017
---
The Diabetes News Chronicle does not provide medical advice, diagnosis or treatment. Information in Diabetes News Chronicle is to support and not to replace medical advice given by the surgeon or physician or doctor. The published article is not a medical advice by the OWNER of the "Diabetes News Chronicle" website or by the AUTHOR of the article.
---
Published by Jammi Vasista, Chennai, India.
Email Jammi[no-space]Vasista1991[at]gmail[dot]com
Phone 91-944-578-3182.
Address Diabetes News Chronicle, No 40, Kaveri Street, Rajaji Nagar, Villivakkam, Chennai, India. Pin : 600049.