Article 66
---
SGLT1 and SGLT2 Inhibitor Sotagliflozin Drug Trials
The inTandem1 trial was conducted on 793 patients with type 1 diabetes (T1D) for 24 weeks duration. The trial results show sotagliflozin drug developed by Lexicon Pharmaceuticals (and supported by Sanofi), benefits patients with type 1 diabetes (T1D) as an add-on therapy to insulin. Researchers compared HbA1c levels of the patients and came to conclusion. Lexicon is planning to conduct inTandem2 and inTandem3 trials involving type 1 diabetes (T1D) individuals.
Sotagliflozin : Sotagliflozin is a dual inhibitor of both SGLT1 inhibitor and SGLT2 inhibitor developed by Lexicon Pharmaceuticals, Texas, United States. This drug is supported by Sanofi too.
Lexicon Pharmaceuticals : Lexicon Pharmaceuticals (previously known as Lexicon Genetics) Texas, United States was formed in 1995 and engaged in developing medicines and treatments to human diseases.
The Risk With Blood Pressure And High Sugar Levels During Pregnancy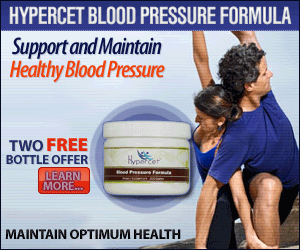 Dr. Monika Sanghavi, a cardiologist (also an assistant professor of internal medicine) says complications such as high blood pressure (BP), hypertension and high sugar levels during pregnancy may signal an increased health risks (including cardiovascular disease) later in the life. The United States National Institutes of Health says about six percent of pregnant women develop diabetes (gestational diabetes GD) and about seven percent of pregnant women develop high blood pressure. Dr. Sanghavi suggested changing lifestyle to protect an individual's health such as
Maintain healthy weight
Eat the healthy diet that benefits heart
Perform 30 minutes of daily exercise
Follow regular health checkups
Keep blood pressure (BP) and blood sugar levels (HbA1c) under control
Dr. Monika Sanghavi is working as a cardiologist at UT Southwestern Medical Center at Dallas, United States.
Factors For Erectile Dysfunction
Erectile Dysfunction or ED (also known as impotence) condition normally affects male individuals during later ages. It happens because of narrowing of arteries due to the build-up of fatty deposits (atheroma) that carries bloodstream to the penis. Erectile Dysfunction (ED) may be due to psychological conditions too. Causes of Erectile Dysfunction (ED) are
High blood pressure or hypertension
High cholesterol levels
High blood sugar levels (HbA1c) or diabetes
Degenerative diseases
Smoking
Consumption of alcohol
Long-term bike driving (may affect blood flow to the groin area)
Psychological factors such as depression, stress
Diagnosis tests to confirm erectile dysfunction (ED) is
Color Duplex Doppler Ultrasound
Penile Arteriography MRI
Nocturnal Penile Erection Monitoring
Mostly erectile dysfunction ED is treatable with a tablet before the act.
Cardiovascular Exercise Benefits With Interval Exercise training
A research study results show resistance based interval exercise improves endothelial function, the flow of bloodstream and blood vessel dilation. Researchers studied individuals with type 2 diabetes (T2D), non-diabetes individuals doing daily exercise and non-diabetes individuals not doing daily exercise. The study findings were published in the American Journal of Physiology Heart and Circulatory Physiology.
Endothelial : Endothelial dysfunction is a pathological state of the inner lining of blood vessels. This condition prevents the flow of bloodstream and damages nerves. Endothelial dysfunction important factor to strokes, coronary artery disease (CAD), heart attacks and cardiovascular conditions and can not be predicted with the typical risk factors and hormones.
Interval training : Alternative high intensity and low-intensity exercise are called interval training. Relaxation from high-intensity exercise is built in low-intensity exercise. This is one form of cardiovascular exercise and also improves glucose metabolism. This form of exercise is not effective in improving muscle, bone mass and treating obesity. Interval training is also called high-intensity interval training (HIIT) or high-intensity intermittent exercise (HIIE) or sprint interval training (SIT). Total exercise time varies between 4 and 30 minutes.
Published on October 5, 2016
---
The Diabetes News Chronicle does not provide medical advice, diagnosis or treatment. Information in Diabetes News Chronicle is to support and not to replace medical advice given by the surgeon or physician or doctor. The published article is not a medical advice by the OWNER of the "Diabetes News Chronicle" website or by the AUTHOR of the article.
---
Published by Jammi Vasista, Chennai, India.
Email Jammi[no-space]Vasista1991[at]gmail[dot]com
Phone 91-944-578-3182.
Address Diabetes News Chronicle, No 40, Kaveri Street, Rajaji Nagar, Villivakkam, Chennai, India. Pin : 600049.