Article 119
---
Risks With Chemotherapy In Patients With Diabetes
A study by researchers from Portugal shows chemotherapy treatment to patients those diagnosed with cancer and diabetes may cause worst damage to the heart. Incidents of treating cardiotoxicity due to chemotherapy treatment and anthracyclines drugs are increasing along with incidents of heart failure and deaths in cancer survivors. But researchers say the cardiotoxicity condition can be reversed at the beginning stage itself before the development of overt congestive heart failure.
A beneficial surveillance programme was run intended to monitor the health of those individuals using anthracycline drugs and those individuals underwent chemotherapy treatments. Clinical tests including echocardiographic evaluation were conducted on all cancer patients before, during and after the chemotherapy intended to detect and investigate cardiotoxicity early to prevent heart failure. Researchers observed a decrease in global longitudinal strain in chemotherapy cancer patients particularly in patients with diabetes, which is an early predictor of heart failure. Global longitudinal strain term refers to heart muscle shape and dimensions change during heart function.
Researchers say the level of cardiotoxic effects are associated with the type of cancer and researchers hypothesis that cancers disease spread with the help of cytokines and they induce cardiotoxic effects. Cancer patients should make lifestyle changes to control cardiovascular risk factors. Lead Author of the study is Dr. Ana Catarina Gomes, a cardiologist at Hospital Garcia de Orta, Almada, Portugal and the study findings were presented in EuroEcho-Imaging 2016, Leipzig Germany. The study noted that the cardiotoxic effects may vary with the type of cancer. Researchers suggested that cancer patients should strictly control cardiovascular risk factors with lifestyle changes and if necessary, with medication. The findings were presented at EuroEcho-Imaging 2016 in Leipzig, Germany.
Cardiotoxicity : A heart condition caused due to muscle damage. Under this condition, the weaker heart cannot perform normally and obstruct the flow of blood. Cardiotoxicity condition may be due to drugs and medications used to treat chemotherapy.
Anthracyclines : Anthracyclines are class of drugs used to treat chemotherapy.
Cytokines : A small internally discharged signaling molecules released by cells including immune cells to help the cell to cell communication.
Food Product To Benefit Patients With Diabetes
Turkish Flour Yeast and Ingredients Promotion Group (UTG), a Turkish company from central Konya province in partnership with TBTAK have developed a new food product which is prepared with special white flour to minimize risk factors associated with diseases such as heart disease, obesity and diabetes. Features of the product are
Low in glycemic index
Easily digestible
Rich with fiber content
Rich with probiotics
Helps in losing weight
Protect intestinal flora
The project was started 3½ years ago. Chairman of the company is Nurettin Demirpolat and the product will be available during next year at pharmacies and supermarkets.
Risks With Shoulder Pain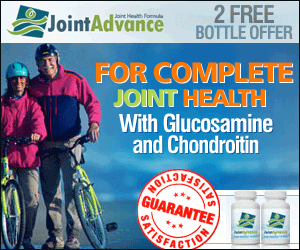 A study by researchers from the University of Utah School of Medicine shows those individuals who are at enhanced risk of heart disease could be more likely suffering from shoulder difficulties such as rotator cuff problems.
Researchers studied 1,226 skilled laborers performing twist, push and pull type hard labor work. Researchers developed strain index for hard labor actions such as twist, push, pull etc. Researchers measured labor work of each labor with strain index and analyzed them. After analyzing strain index of all individuals, researchers say the most strenuous job or physical activities did not translate into an uptick in shoulder difficulties.
Researchers say cardiovascular disease may be playing a role in the development of shoulder difficulties. The author says controlling heart attack risk factors may reduce shoulder pains. Lead Author of the study is Dr. Kurt Hegmann, MD, MPH from University of Utah Health Sciences and the study findings were published in the Journal of Occupational and Environmental Medicine.
Published on January 24, 2017
---
The Diabetes News Chronicle does not provide medical advice, diagnosis or treatment. Information in Diabetes News Chronicle is to support and not to replace medical advice given by the surgeon or physician or doctor. The published article is not a medical advice by the OWNER of the "Diabetes News Chronicle" website or by the AUTHOR of the article.
---
Published by Jammi Vasista, Chennai, India.
Email Jammi[no-space]Vasista1991[at]gmail[dot]com
Phone 91-944-578-3182.
Address Diabetes News Chronicle, No 40, Kaveri Street, Rajaji Nagar, Villivakkam, Chennai, India. Pin : 600049.