Article 69
---
The Risk Of Coronary Heart Disease With Job Loss Worry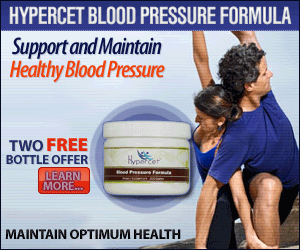 Researchers reviewed medical records of about 140,000 workers and found that type ii diabetes (T2D) rates were 19 percent higher in people who feel they may lose their job compared with those people who feel job security. Research results are showing a higher risk of coronary heart disease. The average age of the workers was 42 years and they were citizens of European countries, Australia and the United States. But investigators unable to provide a cause and effect relationship. Researchers suggest that an individual should do exercise if he/she already lost job or feeling job insecurity. Lead author of the study is Jane Ferrie from University College London. The study findings were published in the Canadian Medical Association Journal.
Genetic Link To Insulin Resistance
Researchers from the Stanford University and the University of Wisconsin studied causes for type 2 diabetes (T2D) and development of insulin resistance. They found a gene that links insulin resistance to mitochondrial function.
Previous study of Dr. Joshua Knowles has linked insulin resistance in humans to a gene called NAT2. Preventing activity of NAT1 gene in mice caused metabolic dysfunction, increased levels of blood sugar, decreased insulin resistance and triglycerides.
A new study on mice models by Dr. Joshua Knowles shows preventing the activity of NAT1 gene resulted in
Interference with the functioning of mitochondria cell structures that produce ATP (energy to cells)
Decreased ability to use fat for energy
Increased weight
Fat cells became bigger even though all mice fed with the same amount of food and water
Slow in performing the exercise (on exercise wheel)
Lacking abilities to keep up with normal mice
Researchers are thinking that poor functioning of mitochondria is the problem (due to preventing activity of NAT1 gene). Researchers are studying further to identify factors that cause metabolic effects. Lead author of the study is Dr. Joshua Knowles, MD, PhD, who is an assistant professor of cardiovascular medicine at Stanford University. The study findings were published in Cell Reports.
GLP-1 Diabetes Drug For Addiction And Drug Abuse Treatment
Glucagon like peptide 1 (GLP-1) receptor agonists are a new class of drugs to treat type 2 diabetes (T2D) successfully. A study on mice models show that this drug can be used for the treatment of addiction and drug abuse. Levels of dopamine influences drug abuse and addiction. Dopamine transporters function can be affected by endocannabinoids and arachidonic acid present in the brain. Activation of GLP-1 receptors reduces arachidonic acid and in turn reduces dopamine levels. The study results were published in Translational Psychiatry.
Dopamine : Dopamine is a neurotransmitter that helps an individual's brain in pleasure and reward centers regulate movement and emotional responses. Levels of dopamine influences an individual's addictive behavior, fatigue, disrupts memory function, mood changes and lack of motivation.
Diabetes Link To Loss Of Muscle Stem Cells
Type 1 diabetes (T1D) individuals can get a number of health complications such as kidney diseases, cardiovascular disease (CVD) and muscle deterioration that may reduce individuals lifespan by 15 years. A new study show the loss of muscle stem cells during early stages of life can lead an individual to muscle deterioration during later stages of life. The skeletal muscle is the largest insulin sensitive organ in the human body. Deterioration of this organ influences blood sugar regulation and insulin response of the body over time. Myostatin is a naturally secreted hormone and reducing myostatin can prevent loss of skeletal muscle in diabetes. A number of pharma companies are in the final stages of clinical trials of new drugs to control myostatin with fewer side effects. Senior author of the study is Thomas Hawke and the study results were published in the Diabetes and Scientific Reports.
Published on October 9, 2016
---
The Diabetes News Chronicle does not provide medical advice, diagnosis or treatment. Information in Diabetes News Chronicle is to support and not to replace medical advice given by the surgeon or physician or doctor. The published article is not a medical advice by the OWNER of the "Diabetes News Chronicle" website or by the AUTHOR of the article.
---
Published by Jammi Vasista, Chennai, India.
Email Jammi[no-space]Vasista1991[at]gmail[dot]com
Phone 91-944-578-3182.
Address Diabetes News Chronicle, No 40, Kaveri Street, Rajaji Nagar, Villivakkam, Chennai, India. Pin : 600049.