Article 167
---
Risk Reduction To Inflammation Related Heart Diseases With Coffee Consumption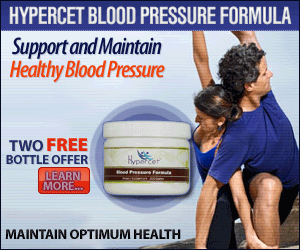 A long-term observational study with more than 100 older adults by the researchers from Stanford University shows prevention of heart attacks, strokes and heart diseases with the consumption of seven cups of coffee per day. Researchers say an individual will be benefited as caffeine blocks inflammation, caused due to infectious disease, are linked to cardiovascular diseases. Researchers say drinking either plain tea or black coffee gives maximum protection to the heart. The derived benefits will be canceled if an individual adds cream, sugar or other additives in the coffee. Other benefits of the consumption of coffee are
Health complication
Risk reduction
Alzheimer's disease
Up to 65% lower risk
Liver Cancer
Up to 40% lower risk
Colorectal Cancer
Up to 15% lower risk
Depression in women
Up to 20% lower risk
Suicide
Up to 53% lower risk
Liver cirrhosis
Up to 80% lower risk
Parkinson's disease
Up to 60% lower risk
Type 2 diabetes (T2D)
Up to 67% lower risk
Increases life expectancy as coffee consumption lowers risk of number of age-related diseases
Improves memory and general cognitive function
Improves physical performance by 11% to 12%
Improves metabolic rates by 3% to 11%
Improves fat burning by 10% to 29%
Coffee contains antioxidants
Coffee contains vitamin B2 and B5
Senior co-author author of the study is Dr. Mark Davis PhD and the study findings were published in the journal Nature Medicine.
Only Heart Disease Risk Patients Will Be Benefited With Omega-3 Fish Oil Supplements
A report published by the American Heart Associations says omega-3 fish oil benefits only those people who had a heart failure or a heart attack previously or having heart risks. The report says there is no scientific evidence that shows omega-3 fish oil benefits those people having no risk of heart failure or heart failure history. Researchers came to above conclusion after reviewing previous clinical trial findings those were conducted to find the role of omega-3 fish oil supplements to prevent cardiovascular diseases, heart attacks, strokes and other heart-related complications. Chair of the writing committee is David Siscovick M.D, M.P.H. and the report was published in the journal Circulation.
Sleeping Late In The Night Linked To Depression Among Patients With Diabetes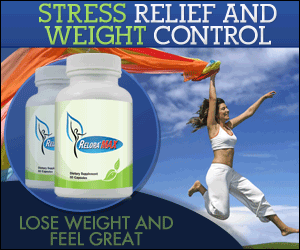 A study by researchers from Mahidol University, Thailand shows an increased risk of depression in those patients with type 2 diabetes (T2D) who stay up late in the night. Depression symptoms are common in patients with type 2 diabetes (T2D) and the current study shows sleep is key to keep good health among patients with type 2 diabetes (T2D) along with healthy diet and regular exercise. Earlier studies show an individual's health conditions worsen with untreated depression symptoms. Researchers came to above conclusion after studying 194 patients with diabetes from the United States and another 282 patients with diabetes from Thailand. But researchers unable to establish a cause and effect relationship. Lead Investigator of the study is Sirimon Reutrakul, MD from Mahidol University Thailand and the study findings were presented at the Endocrine Society's annual meeting in Orlando, Florida.
Published on April 15, 2017
---
The Diabetes News Chronicle does not provide medical advice, diagnosis or treatment. Information in Diabetes News Chronicle is to support and not to replace medical advice given by the surgeon or physician or doctor. The published article is not a medical advice by the OWNER of the "Diabetes News Chronicle" website or by the AUTHOR of the article.
---
Published by Jammi Vasista, Chennai, India.
Email Jammi[no-space]Vasista1991[at]gmail[dot]com
Phone 91-944-578-3182.
Address Diabetes News Chronicle, No 40, Kaveri Street, Rajaji Nagar, Villivakkam, Chennai, India. Pin : 600049.