Article 137
---
Heart Disease Risk Factors In Chinese Australians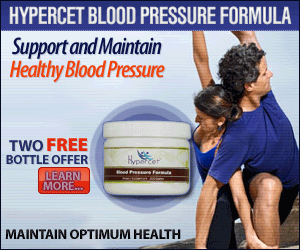 Researchers from the Sax Institute, Ultimo NSW 2007 Australia wanted to find out the reason for the increasing number of open-heart surgery patients with Chinese background. They conducted studies to find out cardiovascular (CVD) risk factors among more than 250,000 individuals, aged over 45 years. They categorized the study individuals into three groups (a) Chinese (b) Mixed Chinese (c) Non-Chinese Australians. Researchers found following risk factors for the development of cardiovascular diseases (CVD) among individuals with Chinese background compared with non-Chinese background.
Smoking is 22 percent higher
Type ii Diabetes (T2D) is 25 percent higher
Sedentary lifestyle (couch potato behavior) is 45 percent higher
The study found that if an individual is overweight, exercise may not protect an individual from type 2 diabetes (T2D). Researchers also found that prevalence of cardiovascular disease (CVD) and higher risk to the development of cardiovascular disease in Australians with one Chinese parent because of genetic risk factors.
About Painful Sex In Women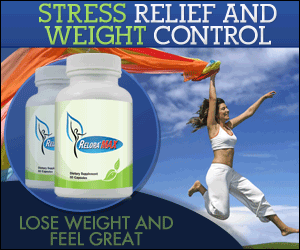 A study by researchers from the UK shows diabetes is a factor for the pain of women during sex. Ten percent of the women experience pain during sex (called as dyspareunia) and other issues in the UK. The pain may be more if the women are experiencing uncontrolled diabetes for a prolonged time and to some extent with short time. Researchers studied 6,669 sexually active women aged between 16 and 74. Around one in ten women aged between 55 and 74 years experienced pain during sex and one in 13 women between 16 and 74 experienced pain during sex. Other problems related to sex reported by those women experiencing painful sex are
| The problem in sex | % percent |
| --- | --- |
| Vaginal dryness | 45% |
| Lacking sex enjoyment | 40% |
| Difficulty reaching climax | 40% |
| Interest lacking in sex | 62% |
Difficulty in reaching climax may be due to diabetic neuropathy and pain during sex may be due to vaginal dryness.
Insulin Dependent Diabetes May Raise Stroke Risk
A PREFER AF (European Prevention of Thromboembolic Events-European Registry in Atrial Fibrillation study) study shows patients with diabetes with atrial fibrillation (AF) being treated with anticoagulation, diabetes without insulin did not increase thromboembolic risk. Researchers studied 5,717 patients with atrial fibrillation (AF) from seven countries containing 1,288 patients with diabetes and 288 of the patients with diabetes are taking insulin medication treatment. Irrespective of insulin medication treatment, researchers observed following health events are more in patients with diabetes compared with non-diabetes individuals.
The study results show
The study findings were published in the Journal of the American College of Cardiology.
Systemic hypertension : It is high blood pressure in blood vessels carrying blood to the tissue.
Congestive heart failure : It is a condition where the heart could not pump sufficient blood.
Vascular disease : A condition of blood vessels is called vascular disease.
Renal impairment : Inability of kidneys in removing waste from the blood.
Pulmonary disease : A lung disease that obstructs the free flow of air to lungs.
Thromboembolic : Movement of blood clots in the blood vessel to block another vessel in brain, kidneys, lungs or leg.
Left atrial enlargement : Enlargement of heart left chamber.
Published on February 19, 2017
---
The Diabetes News Chronicle does not provide medical advice, diagnosis or treatment. Information in Diabetes News Chronicle is to support and not to replace medical advice given by the surgeon or physician or doctor. The published article is not a medical advice by the OWNER of the "Diabetes News Chronicle" website or by the AUTHOR of the article.
---
Published by Jammi Vasista, Chennai, India.
Email Jammi[no-space]Vasista1991[at]gmail[dot]com
Phone 91-944-578-3182.
Address Diabetes News Chronicle, No 40, Kaveri Street, Rajaji Nagar, Villivakkam, Chennai, India. Pin : 600049.