Article 171
---
Increased Risk Of Stroke and Heart failure With Insomnia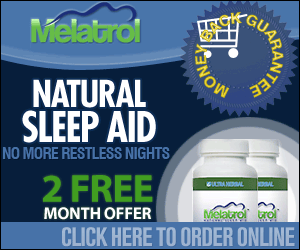 Sleep function takes about a third of our lifetime and repairs and restores what is lost while an individual is awake. Earlier studies indicated an association between poor health and insomnia (a sleep disorder) but studies showing insomnia association with heart diseases were not consistent. A new study by researchers at China Medical University, Shenyang shows an increased risk to an adverse cardiac event such as stroke, heart attack, coronary heart disease, acute myocardial infarction or heart failure with insomnia.
The researchers came to conclusion after analyzing data of more than 160,000 patients from 15 prospective cohort studies. The results show higher risk of cardiovascular and stroke events with following insomnia events
27 percent higher risk of difficulty in initiating sleep
11 percent higher risk with difficulty in maintaining sleep
18 percent higher risk of non-restorative sleep (NRS)
Risk of suffering a cardiac event with insomnia may be higher in women when compared with men. Because women are prone to insomnia due to sex hormones, stress and differences in genetics. So it may be wise if women pay more attention to sleep. This finding can help cardiologists for better prediction of an adverse cardiac event. Lead Author of the study was Qiao He, a graduate student at the China Medical University and the study findings were published in the European Journal of Preventive Cardiology.
Risk Reduction To Gestational Diabetes With Probiotics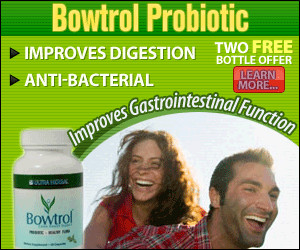 A study by New Zealand researchers from the University of Otago, Wellington shows two-thirds reduction in risk of gestational diabetes with the consumption of probiotics during pregnancy. The researchers came to conclusion after conducting studies with 200 women under placebo medication and another 194 women consuming probiotics (containing lactobacillus rhamnosus HN001 bacteria) early in their pregnancy. Evaluation of gestational diabetes was done during 24th and 30th week of pregnancy. Researchers say older women and women who had gestational diabetes during previous pregnancy got more protection with probiotics. They say lactobacillus rhamnosus HN001 bacteria in probiotics reduce
---
the risk of diabetes, lower blood sugar levels and prevent progression to diabetes from prediabetes condition. The leader of the study is Dr. Julian Crane and the study findings were published in the British Journal of Nutrition.
Researchers Found Association Between Cardiac Disease And Dementia
A study by researchers from the National University Health System (NUHS), Singapore shows tiny brain lesions found in the brain are associated with cardiac diseases, vascular diseases and cardiac markers (markers to estimate heart function). Brains of patients with cognitive impairment or dementia contain tiny brain lesions. The risk of the development of tiny brain lesions (cerebral microinfarcts CMIs) increases with increase in cardiac markers.
Researchers studied 243 participants with an average age of 72 years and came to above conclusion. Researchers say their study findings will help in developing treatments for the brain and its blood vessels related to cognitive impairment by targeting cardiac disease. The researchers are planning to expand their study to understand the role of cardiac dysfunction in the development of CMIs by including non-Asian population. The study findings were published in the American Medical Association journal JAMA Neurology.
Brain lesions : A type of abnormal tissue found in or on the brain. Some types of brain lesions are infectious, plaque, cell death, malfunction of a cell, genetic, immune etc.
Published on April 26, 2017
---
The Diabetes News Chronicle does not provide medical advice, diagnosis or treatment. Information in Diabetes News Chronicle is to support and not to replace medical advice given by the surgeon or physician or doctor. The published article is not a medical advice by the OWNER of the "Diabetes News Chronicle" website or by the AUTHOR of the article.
---
Published by Jammi Vasista, Chennai, India.
Email Jammi[no-space]Vasista1991[at]gmail[dot]com
Phone 91-944-578-3182.
Address Diabetes News Chronicle, No 40, Kaveri Street, Rajaji Nagar, Villivakkam, Chennai, India. Pin : 600049.