Article 87
---
Insulin Related Cancer Risk Offset Benefits With Statins Usage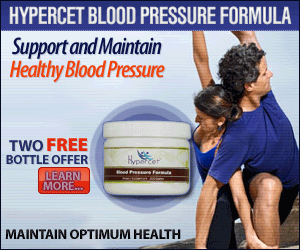 A study by researchers shows statins usage offsets insulin related cancer risks in type 2 diabetes (T2D) patients. Researchers analyzed multiple associations between ii diabetes therapies, statin use and cancers from the data of 1,847,051 Austrian individuals from 2006 to 2007. Researchers found that risks to cancers such as liver, colon, lung and brain in men and pancreas in men and women were increased up to nine times in patients treated with insulin. But researchers noted reduction to prostate cancer. Researchers found that risks were reduced in patients taking statins. More reduction to risk was found in those patients not undergoing antihyperglycemic therapies. Researchers say their study findings show an association between hyperglycemia and cancer and suggested drugs to treat diabetes should be insulin sparing. Dr. Alexandra Kautzky-Willer MD, Medical University of Vienna and the study findings were published in the Journal of Internal Medicine.
Cancer : Cancer (also known as malignancy) is a disease in which there will be abnormal growth of cells. They do not die and destroy body tissue. Most common cancers are
Risk factors for cancer are
Viruses
Smoking
Radiation
Obesity
Hormones
Carcinogens substances
Sedentary Behaviour
Cancer treatment include
Radiation treatment
Chemotherapy
Surgery
Topical gel Heals Wounds And Ulcers Fast
Wounds heal slowly especially in patients with diabetes as bacteria prevent healing process and sometimes, they never heal. Millions of patients with diabetes are suffering from wounds and sometimes require amputations. A study by Burgess and his team on mouse model (with diabetes) shows the speed of wound healing can be increased with the application of a topical gel containing heat shock protein 60 (Hsp60) gene. Hsp60 gene and its protein products in the body were found in all organism and this gene plays a surprising role in vertebrates in body immunity response to wound healing process. This finding is important for the treatment of wound and scares healing and regeneration of tissues. Senior author of the study is Dr. Shawn M Burgess, PhD and the study findings were published in the npj Regenerative Medicine.
Ulcer : A ulcer is one type of wound boring through the skin lining. Some chronic wounds get deeper and form as skin ulcers. The condition of ulcers worsened due to poor circulation of blood and bacterial, viral or fungal infections. Now wounds are called an acute or surgical wound.
Wound : An injury to skin layers and tissues is called as a wound.
Small Risk To Cardiovascular Diseases and Diabetes With Butter Consumption
According to meta-analysis done by researchers from the University of Cambridge shows butter is associated with small, weak or neutral risk to mortality, cardiovascular diseases and diabetes. Researchers say the study do not support either increasing or decreasing butter consumption but require the need for an additional investigation on the effects of butter and dairy fat on the health of the individuals. Existing ADA guidelines recommend margarine instead of butter. Lead author of the study is Laura Pimpin, the University of Cambridge and the study findings were published in the Plos One.
Published on November 28, 2016
---
The Diabetes News Chronicle does not provide medical advice, diagnosis or treatment. Information in Diabetes News Chronicle is to support and not to replace medical advice given by the surgeon or physician or doctor. The published article is not a medical advice by the OWNER of the "Diabetes News Chronicle" website or by the AUTHOR of the article.
---
Published by Jammi Vasista, Chennai, India.
Email Jammi[no-space]Vasista1991[at]gmail[dot]com
Phone 91-944-578-3182.
Address Diabetes News Chronicle, No 40, Kaveri Street, Rajaji Nagar, Villivakkam, Chennai, India. Pin : 600049.