Article 71
---
Wristbands, Headbands, Skin Patches And Wearable Devices From Eccrine Systems
The sweat of an individual's body can show vital health information. Eccrine Systems, Cincinnati, United States is working on wristbands, headbands and skin patches which can read health information from sweat. Eccrine company reported that they are going to produce first wearable health device in 18 months time. Eccrine is a startup company launched by the Air Force and the University of Cincinnati intended to develop devices to measure the health of defense people through sweat.
Quell For The Treatment Of Rheumatic Condition With Muscular Pain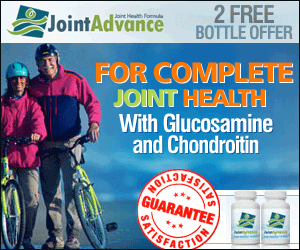 NeuroMetrix Inc is a Massachusetts based company that manufactures Quell for treatment of chronic pain. Quell is a wearable device approved by FDA. Quell is a drug-free OTC device to manage chronic pain at night and during the daytime. The company announced that Synovation Medical Group is going to conduct a clinical evaluation of Quell for the treatment of a rheumatic condition with muscular pain (called as fibromyalgia).
Survey On Health Care Apps Usage
Even though there are data security and privacy risks associated with the usage of mobile smartphones in managing and sharing healthcare data, consumers are inclined to use wearable devices, apps and smartphones. An online survey conducted by Ketchum, New York, the United States with a sample size of 2,000, indicates
60 percent of the individuals shared healthcare information with a medical professional through smartphone or app or wearable device
50 percent of individuals said that they are using the app to track fitness or workout or healthcare
25 percent of the individuals indicated that they sent their health care issue through email or text message to healthcare professional
25 percent of the individuals felt bad after using health and fitness tracking apps
Most of the individuals use mobile apps for better interaction with medical professionals but nearly 66 percent prefer face to face interaction
40 percent of the individuals are comfortable with the use of artificial intelligence
31 percent of the individuals are interested in artificial intelligence based health tracker
20 percent of the individuals stopped using certain apps
A Comparative Study Between Ketogenic And Low-calorie Diets
A new study by Spanish researchers found that clinical health markers and body composition can be improved effectively with ketogenic diet compared with conventional low-calorie diet. Researchers conducted a four-month duration study involving 89 individuals with type 2 diabetes (T2D), with over 30kg/m2 BMI and aged between 30 and 65 years. The experimental ketogenic diet contained less than 50 g of carbohydrates per day and conventional low-calorie diet contained 600 to 800 calories per day, mostly coming from carbohydrates. The study results indicated
Functioning of the kidney was normal with both types of diets as creatinine and blood urea levels didn't change much
Body weight and waist circumference reduction are more in individuals consuming ketogenic diet compared with individuals eating a low-calorie diet. 85 percent of the individuals eating ketogenic diet achieved ten percent weight loss
Individuals eating ketogenic diet achieved a better reduction in HbA1c levels compared with individuals eating a low-calorie diet
The above study indicates dietary changes helps an individual in decreasing diseases risks associated with obesity such as type 2 diabetes (T2D). The study was conducted by Dr. A Goday and his colleagues from the Hospital del Mar in Barcelona, Spain. The study findings were published in the journal Nutrition and Diabetes.
Published on October 18, 2016
---
The Diabetes News Chronicle does not provide medical advice, diagnosis or treatment. Information in Diabetes News Chronicle is to support and not to replace medical advice given by the surgeon or physician or doctor. The published article is not a medical advice by the OWNER of the "Diabetes News Chronicle" website or by the AUTHOR of the article.
---
Published by Jammi Vasista, Chennai, India.
Email Jammi[no-space]Vasista1991[at]gmail[dot]com
Phone 91-944-578-3182.
Address Diabetes News Chronicle, No 40, Kaveri Street, Rajaji Nagar, Villivakkam, Chennai, India. Pin : 600049.