Article 64
---
The Risk Of Gestational Diabetes During Summer
A study by Swedish researchers shows pregnant women could be up to 1.5 times more likely to develop gestational diabetes during summer time. Researchers found that blood glucose levels increases during summer time and the reason is not known. Researchers studied 11,538 women and came to conclusion. Lead author of this study is Dr. Anastasia Katsarou and the study findings were presented to EASD 2016 annual meeting.
Link Between Obesity (Overweight, BMI) And Marriage Status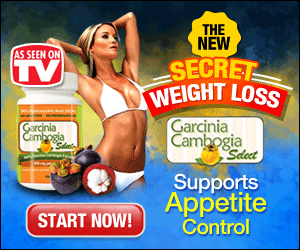 A study by Yokohama City University (YCU) Japan shows
Married patients with diabetes are at 50 percent less likely to be overweight compared with unmarried patients
Individuals living with partners are at a 54 percent risk of suffering from metabolic syndrome compared with single status individuals whose risk is 68 percent. Metabolic syndrome is a risk factor for heart diseases and strokes
Researchers examined 270 individuals medical records with type 2 diabetes (T2D) between 2010 and 2016. The preliminary research findings were presented to EASD in Munich, Germany.
Overweight : Having excess fat than required is called overweight or obesity. Common reasons for overweight is excess consumption of food, consumption of high glycemic index (GI) foods and leading a sedentary lifestyle. A healthy body requires fat for the immunity function, to insulate the body from external temperature and as a energy storage. But storing too much fat can prevent body movement, body organs functionality and body appearance. Obesity or overweight can be expressed by body mass index (BMI). Body mass index can be calculated as
WEIGHT IN KGS divided by SQUARE OF HEIGHT IN METERS. For example
The weight of an individual is 80 kgs and height is 1.7 meters. Then BMI is (80)/(1.72 ) = 27.68
The weight of an individual is 69 kgs and height is 1.65 meters. Then BMI is (69)/(1.652 ) = 25.34
An individual with BMI value more than 25 is considered as overweight or obese. Overweight or obesity is a risk factor for diseases such as
Some type of cancers
Breathing problems
Type ii diabetes (T2D)
High blood pressure
A disease called gallstones due to deposits in the gallbladder
About Ketogenic Diet
Diabetes diets stabilize blood sugar levels, reduce obesity and improve overall health. Diabetes diets such as paleo diet, Mediterranean diet, ketogenic diet and the Atkins diet focus on vegetable containing fiber, lean proteins, healthy oils and fatty fish. Diabetic diets prevent progression of type 2 diabetes (T2D) and can prevent type 2 diabetes (T2D) itself.
Ketogenic diet : Ketogenic diet was developed in 1924 by Dr. Russell Wilder at the Mayo Clinic to treat epilepsy in children. This diet contains high fat, enough protein and low carbs. This diet forces body to burn body fat instead of carbohydrates in the food. Benefits with ketogenic diet are
Reduction of weight
Reversing type 2 diabetes (T2D)
Improving mental focus
Improving metabolic syndrome
Treating epilepsy
There are several versions of ketogenic diet but standard ketogenic diet (SKD) is the most recommended diet. This diet contains 75% fat, 20% protein and 5% carbohydrates.
A Study On Wearable Technology Devices
A study by researchers from the University of Pittsburgh shows that tracking physical activity by using wearable technology devices does not improve weight loss. The study group contains 471 obese individuals between 18 and 35 years. Researchers studied physical activity results of the group of individuals using wearable technology devices and not using wearable technology devices. Both groups showed improved fitness, physical activity and body composition. The group using wearable technology devices showed less weight loss compared with the group without using them. Lead researcher of the study is Dr. John Jakicic and the study results were published in the JAMA.
Published on September 26, 2016
---
The Diabetes News Chronicle does not provide medical advice, diagnosis or treatment. Information in Diabetes News Chronicle is to support and not to replace medical advice given by the surgeon or physician or doctor. The published article is not a medical advice by the OWNER of the "Diabetes News Chronicle" website or by the AUTHOR of the article.
---
Published by Jammi Vasista, Chennai, India.
Email Jammi[no-space]Vasista1991[at]gmail[dot]com
Phone 91-944-578-3182.
Address Diabetes News Chronicle, No 40, Kaveri Street, Rajaji Nagar, Villivakkam, Chennai, India. Pin : 600049.