Article 68
---
A Study On Occurrence Of Type 1 Diabetes
A study led by Dr. Nicholas JM Thomas from the University of Exeter Medical School, Exeter, Devon, United Kingdom found that 50 percent of the type 1 diabetes (T1D) cases were developed after 30 years. Researchers reviewed the data from the UK Biobank and the results negate the belief that type 1 diabetes develops in childhood. Researchers found that
Almost all diabetes cases below 30 years were of type 1 diabetes (T1D)
Incidents of type 2 diabetes (T2D) increases with increasing age
Number of type 1 diabetes (T1D) cases remained constant from 30 to 60 years and 50 percent of the cases reported after 30 years
The study findings were presented to the European Association for the Study of Diabetes (EASD).
FDA Approves Medtronic Artificial Pancreas MiniMed 670G
Food and Drug Administration (FDA) approved MiniMed 670G artificial pancreas device made by Medtronic. Medtronic filed for FDA approval of MiniMed in June 2016. The product will be in the market during spring of 2017.
DPP-4 Inhibitor Linagliptin Tradjenta Prevents Cardiovascular Disease (CVD)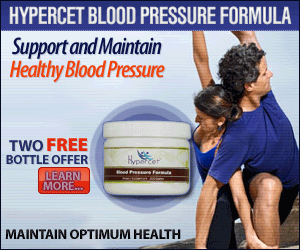 Previous studies show that overweight and high blood sugar levels cause vascular stiffness (network blood vessels stiffness) and progression of cardiovascular disease (CVD). Women are at an enhanced risk compared to men of same age and same health problems. Researchers from University of Missouri School of Medicine observed in mice models that linagliptin diabetes drug is preventing vascular stiffness in obese female mice. Researchers say further research is required to confirm results. Lead author of the study is Dr. Vincent DeMarco, an associate professor at MU School of Medicine.
Linagliptin : Trade names are Tradjenta in the United States and Trajenta in other countries. This is a prescription based DPP-4 inhibitor and diabetes drug developed by Boehringer Ingelheim to lower blood sugar levels in type 2 diabetes (T2D) patients. This drug blocks enzyme dipeptidyl peptidase-4 or DPP-four to lower blood sugar levels. An earlier study show that this drug prevents arterial stiffening conditions such as vascular inflammation.
Regular Cycling Prevents Type 2 Diabetes (T2D) And Coronary Heart Disease
A research study results linked cycling exercise to a lower risk of development of type 2 diabetes (T2D). Researchers studied about 24,000 men and 28,000 women aged between 50 and 65 years in Denmark and came to following conclusions.
Individuals who do cycling regularly were less likely to develop type 2 diabetes (T2D)
The risk of type 2 diabetes (T2D) decreases as hours spent on cycling increases
The risk of type 2 diabetes (T2D) was reduced by 20 percent in those individuals who started cycling for the past five years compared with non-cycling individuals
The study results were published in PLOS Medicine Journal. British Medical Association says cycling for 20 miles or 32 km per week reduces the risk of coronary heart disease by 50 percent and improves quality of life.
Link Between LDL-C Drugs And type 2 Diabetes
Researchers studied meta-analysis of more than 500,000 adults and found that variants near NPC1L1, PCSK9 and HMGCR and other genes associated with a reduction of low-density lipoprotein cholesterol (LDL-C) were linked to adverse metabolic consequences and enhanced risk of type 2 diabetes (and weight gain). But researchers say the risk of coronary heart disease will decrease. LDL-C is a "BAD" cholesterol and is the main cause of the development of plaque in the arteries, a risk factor for heart diseases and stroke. Some of the LDL-C lowering drugs in the market are ezetimibe, statins and PCSK9-inhibitors. Senior author of the study is Dr. Luca A Lotta of the University of Cambridge, UK and the study results were published in JAMA.
Stroke : Also called as brain attack is caused due to high blood pressure that damages arteries (atherosclerosis and hardening) in the body. Deteriorated arteries in the brain obstruct the flow of blood to brain cells. Cells in the brain die due to non-availability of oxygen and glucose and cause permanent damage to the brain. High blood pressure increases stroke the risk by four to six times. Most of the strokes are ischemic strokes.
Published on October 8, 2016
---
The Diabetes News Chronicle does not provide medical advice, diagnosis or treatment. Information in Diabetes News Chronicle is to support and not to replace medical advice given by the surgeon or physician or doctor. The published article is not a medical advice by the OWNER of the "Diabetes News Chronicle" website or by the AUTHOR of the article.
---
Published by Jammi Vasista, Chennai, India.
Email Jammi[no-space]Vasista1991[at]gmail[dot]com
Phone 91-944-578-3182.
Address Diabetes News Chronicle, No 40, Kaveri Street, Rajaji Nagar, Villivakkam, Chennai, India. Pin : 600049.