Article 173
---
Online Metabolic Syndrome Severity Calculator To Predict Coronary Heart Disease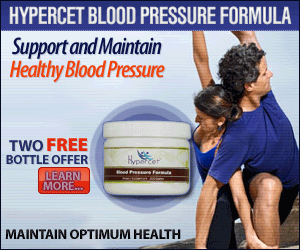 Mark D DeBoer, MD and Matthew J Gurka, PhD, researchers from the University of Virginia have developed an online calculator to calculate metabolic syndrome severity, which can predict coronary heart disease. This calculator can predict disease better than current methods. The developed severity calculator adjusts factors such as adolescents/adults/older people, race, sex and ethnic differences and integrates five factors of the metabolic syndrome. They are
Lead researcher of this innovative metabolic syndrome severity calculator is Mark D DeBoer, MD, MSc, MCR, the University of Virginia and their findings were published online on March 29, 2017, in the Journal American College of Cardiology.
Poor Blood Sugar Control With Night Shift Working
Earlier studies indicated a higher risk of the development of diabetes with night shift working. But there is little data indicating difficulties in controlling blood sugar or glucose levels in those patients with type 2 diabetes (T2D) who are working overnight shifts. A study by researchers from Thailand shows poor blood sugar control in those people working overnight shifts when compared with people working during the daytime or were unemployed. The researchers came to above conclusion after studying 260 patients with type 2 diabetes (T2D) either working during the daytime, nighttime or unemployed.
Night shift patients with diabetes use to eat more calories, use to sleep for shorter duration and having higher body mass index (BMI). Even after adjusting above factors, researchers found significantly higher levels of blood sugar or glucose levels. Researchers say patients with type 2 diabetes working during nighttime should take care in taking medications as per physician guidelines, eat healthy food and perform daily exercise. Lead Author of the study is Associate Professor Sirimon Reutrakul MD at Faculty of Medicine, Mahidol University Bangkok and the study findings were presented at the 99th annual meeting of the Endocrine Society.
Vitamin B Protect Air Pollution Induced Heart Diseases
Over 5.5 million premature deaths per year were caused due to dirty polluted air. A study by researchers from Mailman School of Public Health, Columbia University shows protection against negative effects of air pollution on cardiovascular health and immune system by taking vitamin B supplements. This was the first study that was done to evaluate the role of vitamin B supplements in human body response to undesirable effects of dirty polluted air.
Researchers say ambient PM2.5 pollution, a common air pollutant, causes undesirable effects on immune system and cardiac function. PM stands for particulate matter or particle pollution. PM2.5 means particulate matter in the atmospheric having diameter less than 2.5 micrometers. The studies were conducted from July 2013 to February 2014. Researchers say their study shows a weakening of the effects of air pollution on heart rates by 150 percent, total white blood count by 139 percent and lymphocyte by 106 percent after taking four weeks of vitamin B supplements. Lead author of the study is Jia Zhong, PhD, a postdoctoral research officer, Mailman School of Public Health, Columbia University and the study findings were published in the Scientific Reports.
Published on April 28, 2017
---
The Diabetes News Chronicle does not provide medical advice, diagnosis or treatment. Information in Diabetes News Chronicle is to support and not to replace medical advice given by the surgeon or physician or doctor. The published article is not a medical advice by the OWNER of the "Diabetes News Chronicle" website or by the AUTHOR of the article.
---
Published by Jammi Vasista, Chennai, India.
Email Jammi[no-space]Vasista1991[at]gmail[dot]com
Phone 91-944-578-3182.
Address Diabetes News Chronicle, No 40, Kaveri Street, Rajaji Nagar, Villivakkam, Chennai, India. Pin : 600049.