Article 60
---
Role Of Pioglitazone Diabetes Drug In Preventing Breast Cancer
Scientists discovered NAF-1 protein in our body which is associated with the growth of breast cancer. Type 2 diabetes (T2D) drug pioglitazone helped in bringing down NAF-1 protein levels thereby preventing the proliferation of cancer cells and stopping tumors. Scientists say NAF-1 protein is associated with other cancers such as prostate, cervical, gastric, liver, and laryngeal cancer. Scientists say improving pioglitazone drug to address NAF-1 protein can bring a new weapon to fight against cancer. Coauthor of the study is Prof Rachel Nechushtai, Hebrew University of Jerusalem.
Pioglitazone : Pioglitazone is a thiazolidinedione class prescription drug to treat type 2 diabetes (T2D). The drug decreases blood glucose levels and decreases insulin resistance so that cells can take more glucose.
Risks With Over Eating Of Omega-3 Fatty Acids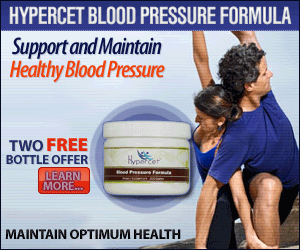 A study by Dr. Guy Fagherazzi, France says that over-consumption of oily fish such as salmon, mackerel or sardines increases the risk of type 2 diabetes (T2D) by 26 percent. Researchers studied 71,334 women for 14 years who ate maximum oily fish food and came to conclusion. Researchers say it is not good to consume omega-3 foods greater than recommended daily nutritional requirements. Dr. Guy Fagherazzi, of University Paris-Saclay, Villejuif, France is a researcher in this study and the study findings were presented at the European Association for the Study of Diabetes (EASD) meeting in Munich, Germany.
Omega-3 : Omega 3 fatty acids are polyunsaturated fatty acids (PUFAs) and important for our body metabolism. Nutritionists around the world recommend eating omega-3 foods to prevent heart diseases, depression, cancer, dementia and for boosting brain power, strengthening bones.
Treatment To Diabetic Neuropathy
25 percent of patients with diabetes suffer from nerves pains in their feet. Researchers from Northwestern University conducted experiments with mice for the treatment of diabetic neuropathy. They say diabetic neuropathy can be prevented and reversed by depleting a GM3 chemical through genetic modifications. GM3 synthase is an enzyme that makes GM3. Researchers are using gene therapy ointment to footpad of diabetic mice to remove GM3 and GM3 synthase to treat the existing neuropathy. Researchers say that problem is same for both mice and humans and the same can be used for the treatment of diabetic neuropathy in humans. The first author of the study is Dr. Daniela Menichella, Assistant Professor of Neurology (Neuromuscular Disease), Northwestern Memorial Hospital (includes Prentice Women's Hospital), a Feinberg affiliated hospital. The study results were published in Molecular Pain.
Diabetic neuropathy : Chronically high levels of glucose in the blood can damage small blood vessels. How this happens is not yet clear. Damaged blood vessels prevent the supply of oxygen and glucose to nerves and prevent its functionality and this is called diabetic neuropathy. Patients with diabetic neuropathy get pain and loss of feeling in the hands, feet, arms and legs. One can prevent or stop the progress of diabetic neuropathy by controlling high blood sugar levels.
Nerves : Nerves send and receive messages between body organs and brain using electrical impulses or signals. Nerves are of three types.
SGLT2 Inhibitor Drug Ertugliflozin
Merck in partnership with Pfizer Inc. announced that their phase 3 (VERTIS SITA2) study of oral drug ertugliflozin (SGLT2 inhibitor) for the treatment of type 2 diabetes (T2D) met the trial endpoint. Ertugliflozin 5 mg and 15 mg daily doses showed a significantly greater reduction of A1C. The study results were presented during 52nd Annual Meeting of the European Association for the Study of Diabetes (EASD) in Munich, Germany. Merck and Pfizer are planning to submit applications to U.S. FDA for the approval of three drugs by the end of 2016. They are
Ertugliflozin
Ertugliflozin + JANUVIA (sitagliptin)
Ertugliflozin + metformin
Published on September 18, 2016
---
The Diabetes News Chronicle does not provide medical advice, diagnosis or treatment. Information in Diabetes News Chronicle is to support and not to replace medical advice given by the surgeon or physician or doctor. The published article is not a medical advice by the OWNER of the "Diabetes News Chronicle" website or by the AUTHOR of the article.
---
Published by Jammi Vasista, Chennai, India.
Email Jammi[no-space]Vasista1991[at]gmail[dot]com
Phone 91-944-578-3182.
Address Diabetes News Chronicle, No 40, Kaveri Street, Rajaji Nagar, Villivakkam, Chennai, India. Pin : 600049.