Article 45
---
Usage Of Statins Protects Diabetic Macular Edema DME
There is enough evidence to say that usage of statins prevents cardiovascular diseases (heart attacks, strokes) but increases insulin resistance and risk of type 2 diabetes (T2D). Korean researcher Dr. Alam Park from the Ajou University School of Medicine reviewed medical records of 110 patients suffering from diabetic retinopathy (DR) and type 2 diabetes (T2D). The review shows that statins usage have no effect on the development of diabetic retinopathy (DR). Statin drugs protect an individual against diabetic macular edema (DME). Individuals with diabetes and diabetic retinopathy (DR) can use additional therapies such as niacin, fenofibrate and fish oil to prevent the occurrence of DME. Dr. Alam Park and her colleagues presented a poster during 34th ASRS 2016 in San Francisco, California.
About Revita DMR Device
Bariatric surgery may not be suitable for mass treatment of individuals with type 2 diabetes (T2D). Lexington, Massachusetts based Fractyl Labs just reported details of its treatment with Revita endoscopic duodenal mucosal resurfacing (DMR) device. Catheters are flexible tube inserted through a small opening into the body cavity (bladder) for removing fluid. The duodenum is the continuation of the stomach and is the first part of the small intestine (jejunum). The duodenum receives unfinished digested food (chyme) from the stomach and starts absorption of nutrients. The lining of the duodenum will be damaged due to the insulin resistance (in type 2 diabetes T2D individuals) and Revita device uses balloon catheters to make The lining of the duodenum healthy and changes gut signaling. The whole treatment takes about one hour. 39 type 2 diabetes (T2D) individuals who are not getting relief from oral diabetes medicines were selected for the investigated study of Revita DMR treatment. Investigators found improved glycemic control, reduced fasting hyperglycemia (high blood glucose levels) and minimal gastrointestinal symptoms. The Revita DMR device got CE mark in April 2016 and not yet submitted for FDA.
Benefits With Beta-blockers Co-therapy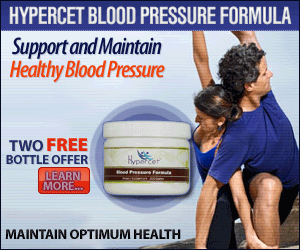 Beta-blockers (also known as beta-adrenergic blocking agents) are a class of drugs used to manage cardiac arrhythmias, to control heart rhythm, for the treatment of angina, to reduce high blood pressure/hypertension/anxiety, to protect the heart from a second heart attack etc. A study by the Japanese researchers, Dr. Tetsuro Tsujimoto and his colleagues from the National Center for Global Health and Medicine, Tokyo has found that the patients undergoing intensive glycemic therapy can benefit from the combined usage of Beta-blockers and diabetes drugs to reduce cardiovascular events. Researchers came to the above conclusion after conducting a study on 3,000 ACCORD study participants with type 2 diabetes (T2D) and using Beta-blockers. The study finding was published in the journal Diabetes Care.
A Study With Standing, Sitting and Cycling Activity
A study conducted by the researchers from the Arizona State University, Phoenix shows the average blood sugar levels can be reduced if an overweight individual replaces a sitting time with a standing or slow walking or cycling time. The replaced physical activity prevents heart attacks also. Researchers have observed nine obese adult individuals and came to this conclusion. The study results were published online in the Medicine and Science in Sports and Exercise, dated July 27, 2016.
Benefits With Drinking Water Instead Of Sugary Drink
A study by Kiyah J. Duffey from the College of Agriculture and Life Sciences warns that drinking sugary drink instead of water effects the heart dramatically. Calories in the added sugary drinks or beverages increase the risk of type 2 diabetes (T2D), cardiovascular disease (CVD) and obesity. Replacing the water with the sugary drinks cuts the risk of type 2 diabetes (T2D) and heart attack. If by mistake you had a one eight-ounce of sugar-sweetened sugary drink, a slow walk or gentle cycling for ten minutes will help in bringing back raised blood sugar levels. Kiyah J. Duffey is a nutrition expert and his finding was published in Nutrients.
Published on August 24, 2016
---
The Diabetes News Chronicle does not provide medical advice, diagnosis or treatment. Information in Diabetes News Chronicle is to support and not to replace medical advice given by the surgeon or physician or doctor. The published article is not a medical advice by the OWNER of the "Diabetes News Chronicle" website or by the AUTHOR of the article.
---
Published by Jammi Vasista, Chennai, India.
Email Jammi[no-space]Vasista1991[at]gmail[dot]com
Phone 91-944-578-3182.
Address Diabetes News Chronicle, No 40, Kaveri Street, Rajaji Nagar, Villivakkam, Chennai, India. Pin : 600049.