Article 75
---
Risks With Extreme Obesity
Researchers from John Hopkins School of Medicine says extreme obesity is a risk factor for heart failure and not a risk factor for heart disease or cardiovascular problems. Researchers could not explain the link between obesity and heart failure. They say weight loss is the only approach to prevent heart failure. Even if an extremely obese individual has normal blood sugar, blood pressure and cholesterol levels, he should worry about the risk of heart failure due to obesity. The study findings were published in the Journal of the American Heart Association.
A Study Links Periodontal Gum Disease to Heart Disease And Strokes
Researchers from Academic Center for Dentistry Amsterdam, Netherlands says periodontal chronic gum disease doubles risk to heart disease, stroke or chest pain. Researchers studied more than 60,000 dental patients aged 35 or older with gum disease and came to conclusion (without proof). Researchers found that four percent with periodontitis had atherosclerotic cardiovascular disease compared with two percent without the atherosclerotic cardiovascular disease. Researchers say the infection developed in the gums may promote heart disease through infection and bacteria in the circulatory system. Dr. Bruno Loos is the senior author of the study. Panos Papapanou of Columbia University, New York says if an individual has a serious infection in the mouth, he may have some level of serious inflammation that may contribute to the heart condition.
Periodontal : A type of gum disease that develops due to poor oral hygiene that keeps bacteria in plaque and calculus on the teeth and causes inflamed or swollen or puffy gums. A mild form of gum disease is called as gingivitis and it may advance to periodontitis. Gingivitis can be prevented by daily brushing or by regular cleaning by a dentist. Periodontitis disease is linked to skin disease and dementia.
A Study On Omega 3 Fatty Acids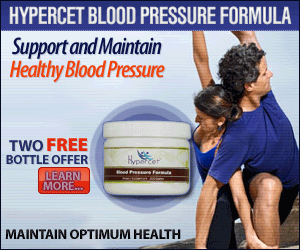 Researchers from Agency for Healthcare Research and Quality (AHRQ) conducted random trials and found insufficient or low evidence to link omega 3 fatty acids (such as marine oils) to stroke, all-cause death, sudden cardiac death, coronary revascularization (or atrial fibrillation), myocardial infarction (MI) and death. They found no cardiovascular benefits with omega 3 fatty acids. Researchers say marine oil supplements increases HDL and LDL cholesterol levels but decreases triglycerides. The study results were published online by AHRQ on Aug 12, 2016.
Myocardial infarction : Common meaning of myocardial infarction (MI) is a heart attack. A heart attack happens when a flow of bloodstream stops to part of the heart and damages heart muscle. Common heart attack symptoms are
Chest pain
Discomfort in the shoulder, arm, back of the body, neck and jaw
Tiredness and faintness feeling
Breathing problems
Nausea
Sweating
A heart attack happens due to coronary artery disease. Risk factors for heart attack are
No physical exercise
Unhealthy eating habits
High blood pressure
Diabetes
Smoking habits
Overweight or obesity or high BMI
High cholesterol levels in the blood
Excess alcohol consumption
Common diagnostic tests are
Electrocardiograms (ECGs)
Coronary angiography
Blood tests such as troponin or creatine kinase MB
Aspirin is the medicine for an immediate treatment for heart attack and beta blockers and statins for longterm treatment.
Heart attack : See Myocardial infarction
MI : See Myocardial infarction
Risks With Late-onset Of Asthma
A recent scientific study results at the University of Wisconsin are linking late onset of asthma to increased risk of 57 percent to heart disease and stroke. Patients with early onset of asthma had no significant difference in the risks with cardiovascular disease. Dr. Matthew Tattersall from the University of Wisconsin School of Medicine says the medical community was divided over the age to consider the late onset of asthma. Some doctors suggest 12 years and others say 18 years. The study findings were published in the Journal of the American Heart Association.
Published on October 31, 2016
---
The Diabetes News Chronicle does not provide medical advice, diagnosis or treatment. Information in Diabetes News Chronicle is to support and not to replace medical advice given by the surgeon or physician or doctor. The published article is not a medical advice by the OWNER of the "Diabetes News Chronicle" website or by the AUTHOR of the article.
---
Published by Jammi Vasista, Chennai, India.
Email Jammi[no-space]Vasista1991[at]gmail[dot]com
Phone 91-944-578-3182.
Address Diabetes News Chronicle, No 40, Kaveri Street, Rajaji Nagar, Villivakkam, Chennai, India. Pin : 600049.