Article 175
---
Five Tests To Predict Heart Diseases Accurately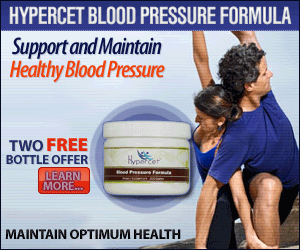 A medical tests program was developed by the cardiologists from the Southwestern Medical Center, University of Texas (UT), Dallas to accurately assess heart disease risks (such as atrial fibrillation, heart failure, heart attack and stroke) in an individual. This work was partly funded by NASA and contains following five simple medical tests.
12-lead electrocardiogram (EKG or ECG) test to get hypertrophy levels of the patient
Limited CT scan to know calcified plaque buildup in the arteries
C-reactive protein which indicates inflammation levels
High-sensitivity troponin T test which measures troponin I or troponin T proteins in the blood. These levels in the blood increase with heart muscle damage or heart attack.
Hormone N-terminal pro b-type natriuretic peptide (NT-proBNP). This test helps in detecting, diagnosing and evaluating the severity of heart failure
Author of the study was Prof James de Lemos, MD, a professor of internal medicine, Southwestern Medical Center and the study findings were published in the Circulation.
Gut Indolepropionic Acid and High Fibre Diet Protect Against Diabetes
A study by researchers from the University of Eastern Finland shows protection against type 2 diabetes with intestine bacteria that produces indolepropionic acid. Researchers investigated 200 impaired glucose tolerance and overweight participants. One group of participants developed type 2 diabetes within five years. Another group of participants didn't develop type 2 diabetes even during 15 years of follow up. Researchers found that high concentration of indolepropionic acid in the serum was protecting them against the development of type 2 diabetes. Researchers also observed metabolic conditions with respect to concentrations of indolepropionic acid. Researchers say fiber-rich food such as dietary fiber and whole grains increases production of indolepropionic acid by gut bacteria. The study findings were published in the Scientific Reports.
Impaired glucose tolerance : A condition in an individual where blood sugar levels is high but those levels may not come under the category of type 2 diabetes.
Troubles In Getting Affordable Healthcare Among Veterans With Heart Disease and Depression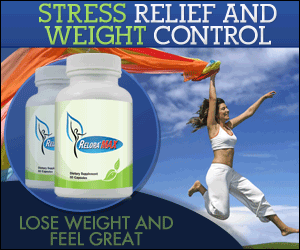 A study by investigators shows likely struggles in paying medical bills and receiving health care by the veterans in the United States who are suffering from depression and heart diseases when compared with those individuals without depression conditions. The investigators used Behavioral Risk Factor Surveillance System survey data from the Centers for Disease Control and Prevention 2013 for this study. This data contains health information of more than 13,000 veterans with stroke, heart attack or coronary heart diseases.
Investigators found that 22 percent of them were diagnosed with depression. Most of them were older minorities, obese and smokers with high levels of cholesterol, blood pressure (BP), asthma, kidney and chronic obstructive pulmonary diseases. They belong to the low socioeconomic bracket. Investigators found that those veterans diagnosed with depression and heart diseases are
Likely difficulties in buying prescription drugs are 45 percent
Twice increase in troubles in taking medical care and paying medical bills
Dr. Puja Parikh, author of the investigation says health care provider treating veterans with depression should enquire patient about their difficulties in paying medical care and medicines. Health care professional should prescribe less expensive and 90 day supply drugs. As the health risks increase with the combination of depression and heart diseases, healthcare professionals should educate them whenever the need arises and screen veterans for the symptoms of both the conditions.
Lead author of this investigation was Puja Parikh MD, Director of Invasive Cardiology, Northport Veterans Affairs Medical Center, New York and the study findings were presented in the Quality of Care and Outcomes Research Scientific Sessions (QCOR) 2017, American Heart Association.
Published on April 30, 2017
---
The Diabetes News Chronicle does not provide medical advice, diagnosis or treatment. Information in Diabetes News Chronicle is to support and not to replace medical advice given by the surgeon or physician or doctor. The published article is not a medical advice by the OWNER of the "Diabetes News Chronicle" website or by the AUTHOR of the article.
---
Published by Jammi Vasista, Chennai, India.
Email Jammi[no-space]Vasista1991[at]gmail[dot]com
Phone 91-944-578-3182.
Address Diabetes News Chronicle, No 40, Kaveri Street, Rajaji Nagar, Villivakkam, Chennai, India. Pin : 600049.