Article 53
---
Total Daily Energy Expenditure, METs And Hot Bath
Researchers from NIHR, UK after studying ten sedentary lifestyle males with passive heating concluded that passive heating (such as hot bath) can reduce peak blood sugar levels by ten percent and increase in energy expenditure by 80 percent (by burning 126 calories per hour). Dr. Steve Faulkner is the investigator for the study. He is a post-doctoral research associate for the National Institute for Health Research (NIHR), UK.
Energy expenditure : An individual to perform a body function such as breathing or running or any other activity requires some energy (expressed in calories) and is called energy expenditure. Total number calories an individual burn in a day is called TDEE or total daily energy expenditure. Number of calories used in performing an activity is calculated with the formula
Calories spent = (Metabolic equivalent of a task or METs) X (Individual weight in kgs) x (Time spent in hours)
MET is an index of the intensity of activity or the rate of energy (calories) consumption by the body and expressed in MET-minutes.
For example,
Calories spent by a 60 kgs individual running at a speed of seven mph (activity MET value=11.5) for 30 minutes is
11.5 X 60 X 0.5 = 345 calories
Calories spent by a 70 kgs individual sitting or resting (activity MET value=1.0) for 60 minutes is
1.0 X 70 X 1 = 70 calories
Calories spent by a 80 kgs individual walking at moderate pace of three mph (activity MET value=3.5) for 45 minutes is
3.5 X 80 X 0.75 = 210 calories
Dyslipidemia And Risk Of Cardiovascular Disease (CVD) And Ischemic Heart Disease (IHD)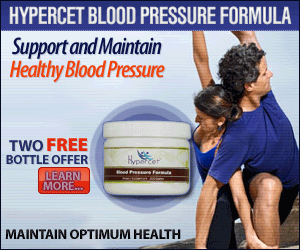 Diabetic dyslipidemia makes patients with diabetes vulnerable to cardiovascular disease and death. The risk of diabetic dyslipidemia can double in patients with diabetes. A study by Morton Leibowitz, Clinical Associate Professor, Department of Medicine, New York University and his colleagues shows the risk cardiovascular disease (CVD) can be reduced by achieving LDL cholesterol (LDL-C) levels of 70.1 mg/dL-100 mg/dL with statin therapy. Statin therapy along with moderate LDL cholesterol (LDL-C) index values can benefit individuals with ischemic heart disease (IHD). Good LDL cholesterol or LDL-C (<70 mg/dL) may not provide additional benefits to cardiovascular diseases.
Dyslipidemia : Dyslipidemia is an excess amount of lipids in the blood due to diet and lifestyle. Prolonged elevated levels of insulin may also lead to dyslipidemia. Mixed dyslipidemia is the condition in which high levels of triglyceride (TG) and LDL cholesterol along with low levels of HDL cholesterol. Dyslipidemia in patients with diabetes increases the risk of cardiovascular disease (CVD). Dyslipidemia can be treated by lowering LDL levels. Drugs such as statins, resins or ezetimibe, fenofibrate or niacin can be used.
Ischemic heart disease : Ischemic heart disease or coronary artery disease condition in an individual affects the blood supply to the heart due to cholesterol deposits in blood vessels.
Coronary Artery Disease And Risks To Coronary Artery Calcification (CAC) Score
Researchers compared CAC score of 387 individuals with type 2 diabetes (T2D), psoriasis and healthy individuals and concluded that coronary artery calcium (CAC) score appears to be five times higher in an individual with type ii diabetes (T2D) and psoriasis compared with healthy individuals. The study findings were published in the JAMA Dermatology.
Coronary artery calcium : Amount of calcium on the walls of the heart arteries (that supply blood to the heart) is known as coronary artery calcium score (CAC score). CAC score indicates disease atherosclerosis (the level of hardening of the artery wall) and it is a risk factor for coronary artery disease (CAD), heart attack and brain attack (stroke).
Psoriasis : Psoriasis is an autoimmune disease affecting the life cycle of the skin with patches of abnormal red, itchy, dry patches and scaly skin. Psoriasis occurs on any part of the body but mostly on knees, elbows, torso, scalp, nails, joints, palms and soles of the feet. The pus of the infected skin contains white blood cells. This disease is neither an infection nor contagious. Reason for the disease is not known but researchers believe that T-cells (that protect the body from viruses) turn against the body and attack healthy skin cells.
Published on September 11, 2016
---
The Diabetes News Chronicle does not provide medical advice, diagnosis or treatment. Information in Diabetes News Chronicle is to support and not to replace medical advice given by the surgeon or physician or doctor. The published article is not a medical advice by the OWNER of the "Diabetes News Chronicle" website or by the AUTHOR of the article.
---
Published by Jammi Vasista, Chennai, India.
Email Jammi[no-space]Vasista1991[at]gmail[dot]com
Phone 91-944-578-3182.
Address Diabetes News Chronicle, No 40, Kaveri Street, Rajaji Nagar, Villivakkam, Chennai, India. Pin : 600049.