Article 177
---
High Dose Of Vitamin D Failed To Stop Heart Diseases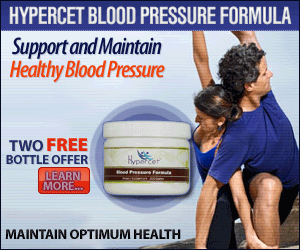 A study by researchers at the University of Auckland shows no risk reduction for heart diseases with high doses of vitamin D, once a month (known as monthly dosing). The researchers came to above conclusion after conducting heart health studies with more than 5,100 adults, aged between 50 and 84 years with vitamin D and placebo supplements. They gave vitamin D supplements to 50 percent of the participants with an initial dose of 200,000 International Units (IUs) at the start, followed by monthly doses of 100,000 IUs for a period of three years. In the remaining 50 percent of the participants received placebo supplements. The study results show a risk of the development of heart failure, heart diseases, blood pressure, stroke, angina is nearly 12 percent, which is same in both groups. Possible reasons for these findings are
The study duration may be short and need a longer study
Vitamin D supplements may not work
Duffy MacKay at Council for the Responsible Nutrition says patients should continue taking vitamin D doses as per the healthcare professionals directions. Lead author of the study is Dr. Robert Scragg, a professor of epidemiology, the University of Auckland, New Zealand and the study findings were published April 5, 2017, in the JAMA Cardiology.
Regulation Of Insulin And Treatment Of Type 2 Diabetes With Stevia Extract
A study by the Belgium researchers from KU Leuven University shows stimulation of protein that regulates insulin and prevention of type 2 diabetes (T2D) with stevia (a sugar substitute) without any negative side effects. They found these benefits with experiments involving mice models. They say the transient receptor potential channel 5 (a group of ion channels TRPM5), a protein in humans will be stimulated with the components of stevia extract. Stevia extract makes pancreas to produce enough insulin required by the body along with sweet taste. Researchers say a further study was required with stevia extract but their study findings will help in the future development of new treatments with stevia extract. Co-author of the study was Dr. Koenraad Philippaert, from KU Leuven University, Belgium and the study findings were published in the Nature Communications.
Risks To Heart Diseases With Weight Cycling, Yo-Yo Dieting Or Yo-Yo Effect
A study by researchers from NYU Langone Medical Center shows more than twice risk of stroke, heart diseases and other heart complications (such as blocked arteries, cardiac arrest and angina) with periodic weight variations of eight to ten pounds when compared to weight variations of two pounds or less. A study shows a risk of coronary or cardiovascular events increases by four percent and death risk by nine percent for every 1.5 to 2-pound weight cycling or fluctuations. Researchers came to above conclusion after analyzing the effect on hardening of arteries (heart health) with "weight cycling" among 10,000 patients. Researchers tracked patients for over four years.
Heart disease patients lose weight to reduce risk but it is difficult to maintain weight loss over a period of time. They gain weight over a period of time. So losing weight and again gaining weight becomes a pattern and it is called "weight cycling" (also called as yo-yo dieting or yo-yo effect). Health risks with "weight cycling" are
Risk Of
Heart Disease
Increased Risk
Percentage
Risk of death
124% higher
Heart attack
117% higher
Stroke
136% higher
Researchers say "weight cycling" causes stress and hormonal changes in the body leading to heart diseases. Obese or overweight people should put efforts to lose weight but they should lose weight over a longer period of time with lifestyle changes, healthy diet modifications and daily physical exercise. An individual should not regain weight within a short or medium period of time. Lead author the study is Dr. Sripal Bangalore, an interventional cardiologist, NYU Langone Medical Center, New York City and the study findings were published April 5, 2017, in the New England Journal of Medicine.
---
The Diabetes News Chronicle does not provide medical advice, diagnosis or treatment. Information in Diabetes News Chronicle is to support and not to replace medical advice given by the surgeon or physician or doctor. The published article is not a medical advice by the OWNER of the "Diabetes News Chronicle" website or by the AUTHOR of the article.
---
Published by Jammi Vasista, Chennai, India.
Email Jammi[no-space]Vasista1991[at]gmail[dot]com
Phone 91-944-578-3182.
Address Diabetes News Chronicle, No 40, Kaveri Street, Rajaji Nagar, Villivakkam, Chennai, India. Pin : 600049.