Article 82
---
Risks With Xerostomia Or Dry Mouth Or Altered Salivary Flow
Lack of saliva or moisture in the mouth is described as Xerostomia or dry mouth or altered salivary flow. Bacteria are controlled by saliva and lack of saliva produce more bacteria, cavities, gingivitis (inflammation of the gums) and infection in the mouth. The important reasons for dry mouth are
Dry mouth condition may lead to other problems such as
Mouth sores
Yeast infections
Loss of taste sensation
Increase in blood sugar levels
Loss of sleep
Irritation around the corners of the mouth
Saliva gland infections
Dry mouth condition can be prevented by
Keeping blood sugar levels within a normal range
Using non-alcoholic type mouthwash
For dry or irritated lips and corners, use lip balm or moisturizer
Drink more fluid
Brush teeth after the meal and before bed
Avoid smoking
Visit dental hygienist at least every six months
Use toothpaste with fluoride and avoid using dry mouth kinds of toothpaste
Avoid high sugar, caffeine and salt content foods
Limit consumption of citrus fruits and diet sodas
Try saliva substitutes or preparations
Consuming high-fiber foods
Remove excess plaque off the teeth with toothpicks
Use chewing gum
Researchers reviewed studies between 1992 and 2013 but unable to conclude definite reasons for the dry mouth condition.
Low Carbohydrate Diet Lowers Insulin Resistance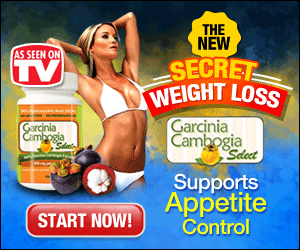 Studies done by researchers from Michigan University shows three consequent low-carbohydrate diet lowers insulin resistance by more than 30 percent and prevents progression of pre-diabetes. But Prof Katarina Borer says physical exercise before evening meal increases blood sugar levels. Fasting insulin secretion and resistance will increase due to prolonged intake of high carbohydrate diet. Build up of insulin resistance makes difficult to body system in removing glucose from bloodstream and forces pancreas to produce more insulin, a condition leading to diabetes. The study results were published in the PLOS ONE.
Carbohydrate : Carbohydrate is a biological molecule and main source of energy to the brain. Carbohydrates are required for body activity (muscles), kidneys, functioning of cells, tissues and organs, for the functioning of immune system, intestinal health and body waste elimination. Body runs on fats if there is carbohydrates shortage in the body. Carbohydrates prevent the breakdown of proteins for energy. Grains, fruits, milk products and vegetables contain carbohydrates.
Renal Denervation To Improve Insulin Sensitivity
A study by researchers from Cedars-Sinai shows insulin hormone action in the liver can be enhanced in type ii diabetes (T2D) patients (and regulating blood sugar levels) by renal denervation, a procedure to prevent normal functioning of particular nerves in kidneys. Research results show communication exists between kidneys and liver to stabilize glucose levels. Renal denervation dramatically improved the liver's sensitivity to insulin. Researchers have conducted a study on dogs with insulin resistance. After the experiment, dogs are healthy with normal kidney functionality, better insulin response and lower blood sugar levels (no type 2 diabetes T2D). Lead author of the study is Dr. Malini Iyer and the study results were published in the journal Diabetes.
Access Crosby Wearable Fitness Tracking Products From Michael Kors
The American luxury fashion company Michael Kors, established in the year 1981 and part of Fossil Group says they are going into fitness tracking products market with the launch of Access Crosby wearable. They have more than 550 stores worldwide with products such as watches, handbags and other accessories. Access Crosby activity tracker helps individuals in tracking steps taken, calories spent and distance movement along with LED notifications. Other features include
Built-in monitor
One can find a smartphone
Checking playlist
Taking a selfie
Water resistant (3 ATM)
Battery lasting for four months
Works on both iOS and Android
Can be integrated into a number of fitness apps of Apple, Google and Jawbone
Available in four colors
Published on November 17, 2016
---
The Diabetes News Chronicle does not provide medical advice, diagnosis or treatment. Information in Diabetes News Chronicle is to support and not to replace medical advice given by the surgeon or physician or doctor. The published article is not a medical advice by the OWNER of the "Diabetes News Chronicle" website or by the AUTHOR of the article.
---
Published by Jammi Vasista, Chennai, India.
Email Jammi[no-space]Vasista1991[at]gmail[dot]com
Phone 91-944-578-3182.
Address Diabetes News Chronicle, No 40, Kaveri Street, Rajaji Nagar, Villivakkam, Chennai, India. Pin : 600049.